It was a public hearing filled with varying points of view. Most who weighed in with the Juneau Assembly last Wednesday said the emergency measures being enacted to combat Covid-19 need to end. Others supported them.
But one woman participating online wanted fewer whites testifying about the matter.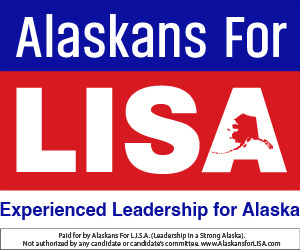 Many who weighed in about the continued mandates in Juneau were concerned about constitutionality, personal responsibility, and said the community had done everything right — gotten vaccinated, masked, and limited capacity in restaurants and gyms. This, in a community that has been highly compliant with previous mandates.
"With such great vaccination rates, it would seem appropriate to remove fines at this point. We're likely to live with COVID in some form for the rest of our lives. No need to be punitive about it. Publish guidance or best practices. Trust your community," commented Dan DeBartolo, in the online comment section of the meeting, which was broadcast on Zoom and Facebook.
"The community has followed the guidelines set forth by CBJ/CDC/DHS this entire time. More than 70% of the community is "vaccinated," and it seems a farce at this point to mandate or mitigate. It doesn't "follow science;" it makes NO SENSE," commented Leisa Barnes Hydock.
"I support extending the mandate. Your job is to help the majority of people and this kind of protection helps everyone, particularly the most vulnerable residents. Many people resist vaccination which can harm others. I'm very sorry to hear so much extreme positions. Thank you for your effort," wrote Laurie Craig, who appeared to be in the minority.
Then came the racist commenter on the Assembly's live Zoom comment box who said there were just too many whites testifying.
"Can we put a limit on how many white able-bodied, non-immunocompromised people who get to testify?" Megan L. Cochran commented. She appears to be a para-educator with the Juneau School District.
That comment was eventually removed from the discussion panel. She removed her educator status from her Facebook account.
The Assembly passed the ordinance keeping mandates generally in place, although a few restrictions have been lightened to take into account the community's current vaccination rate of over 70 percent, wrote the city's deputy city manager.
The Covid-19 Community Mitigation Strategies were set to expire on July 31. They will now go through Oct. 31.
Juneau's mask mandate is for those indoor in public, regardless of Covid-19 vaccination status. It began on Friday. Masks are required for people outdoors where social distancing is not possible.
"This masking requirement is an attempt to prevent continued case count activity while having as light a touch as possible on our local economy and activities," said Mila Cosgrove, Juneau's incident commander.
Bars are at 50% capacity and restaurants are asked to reduce capacity. All indoor gatherings have 50-person limits unless a mitigation plan is approved by city authorities.
Read: Just in time for special session, Juneau to mask up again.