President Joe Biden blocked a plan in its tracks that would have ensured that Alaska Native Vietnam Veterans could finally get the federal land they were entitled to in the 1970s. They were not able to apply for it while fighting in the jungles of Southeast Asia.
Alaska Gov. Mike Dunleavy says he is going to make it right — as right as he can — possibly with state land.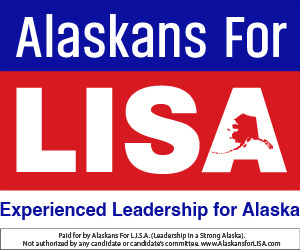 Today he plans to announce a way, Must Read Alaska has learned, to get equivalent state land into private ownership with these war veterans, who were cut out generations ago and are quickly fading into history. It appears he will file a bill with the Legislature to advance the cause for Alaska Native Vietnam Veterans.
"I'm announcing a plan to rectify long-standing injustices faced by Alaska Native Vietnam Veterans. You can watch live on my Facebook page," he wrote today. That page is at this link.
The public can also watch on the governor's Vimeo Livestream page at 1 pm on Wednesday, May 5.
In January, at the beginning of the Biden Administration, he put the land selection process on hold for 90 days. Then, Interior Secretary Deb Haaland, who is Native American, imposed a two-year stay on the public land orders in Alaska, a project that had been worked on for four years by the Trump Administration. The orders had already been signed.