Sen. Lora Reinbold's bill that further defines the official definition of a victim passed unanimously on the Senate floor on Wednesday.
SB 122 adds surviving minors and spouses in the definition of victim if a parent or spouse is slain. It has one of the shortest bill titles ever: An Act relating to the definition of "victim."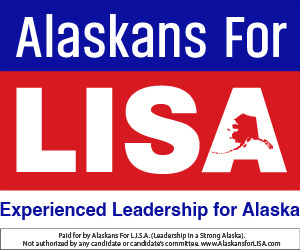 According to Reinbold's sponsor statement, "SB 122 is a bill that removes the word 'adult' before the word 'child' in the definition in AS 12.55.185 (C ii). By removing the word adult, the definition of a victim will include a child of a person who has been a victim of a crime when a parent or guardian is deceased. SB122 will ensure victim rights for a child of a deceased parent or guardian."
This is Reinbold's first bill to pass the Senate since she joined the upper chamber in 2019. She had six bills signed into law and a resolution passed when she was in the House of Representatives.
During today's floor session, she also asked to be given the chair in Judiciary, which was stripped from her by unanimous vote last month. Reinbold represents Eagle River.
The bill goes to the House for consideration.