The Federal Energy Regulatory Commission added three months to the deadline for the draft environmental impact statement that was due today for the Alaska LNG Project.
The draft EIS is now expected to be released in June, with the final document due one year from now, and a final commission decision by June, 2020.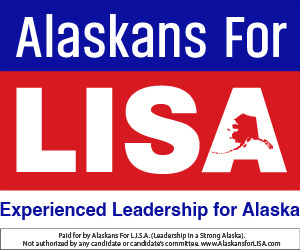 Its likely the federal government shutdown was likely a factor in the revised schedule, which puts the entire process back four months. Also, the chairman of FERC passed away recently and the agency is searching for a new chairman; meanwhile it has a 2-2 partisan split that makes decisionmaking harder.
"The revised schedule for the EIS is based upon AGDC meeting its commitment to provide complete responses to outstanding data requests on the dates it has identified," FERC wrote, ignoring its own internal difficulties.
But the timeline delay is good news for AGDC, which has not yet provided information on numerous topics requested by FERC. AGDC is working to get third party's engaged with the process, particularly with permitting and other expertise need. The delay does not impact the project's viability, sources say.
It is not the first revision on the environmental impact statement schedule. Last year, under Gov. Bill Walker, FERC had issued a plan to have the final EIS completed by December, 2019.
Joe Dubler, the president of AGDC issued a statement: "FERC's comprehensive analysis of Alaska LNG now includes more than 150,000 pages of environmental and engineering data, including responses to more than 1,700 FERC queries submitted since AGDC initiated this permitting process 22 months ago. Previous FERC scheduling changes accelerated the permitting calendar, and we believe that today's revision does not affect the prospects for Alaska LNG. We look forward to working with FERC to complete this process and obtain the permits required to bring Alaska's North Slope natural gas to market."
The $43-60 billion project includes an 800-mile gasline, bookended by a gas treatment plant on the North Slope and a liquefaction plant at Nikiski, with an adjacent export facility to take the product to Asian markets.
This process has been underway for 22 months, but the state has been pursuing a natural gasline since 2006.