Austin Baird, the former press secretary to Gov. Bill Walker, is the new press secretary for the Democrat-led, bipartisan House majority.
Baird is a former news reporter who signed onto the Walker Administration midstream and was in the unenviable position of trying to explain why Lt. Gov. Byron Mallott was resigning, without actually explaining it.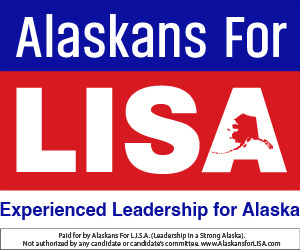 In response to candidate Alyse Galvin's infamous and dramatic response to Congressman Don Young's firm handshake, and a social media post from Amy Demboski criticizing Baird's limp handshake, he posted the following response to Demboski:
Baird worked for KTUU as a political reporter covering the Legislature for several years. He left the station in December of 2017 to join the Walker Administration, where he earned $110,000 a year plus benefits, for a total compensation package of over $130,000 per year.
Walker's former communications director, Grace Jang, had also worked as a reporter, but left immediately after Walker was elected to join his team. She has started her own consultancy, focusing on crisis communications.