Assemblywoman Meg Zaletel is preparing a resolution to end the Anchorage mask ordinance — the ordinance that most of Anchorage has ignored.
"We had alarming rates of transmission, a mask requirement and other health recommendations were put into place, and the rates came down," Zaletel said in a press release. "Masks are a simple, cheap and highly effective way to combat this virus, so even though they are no longer mandatory, they are still strongly recommended for indoor public areas. With the new omicron variant lurking on the horizon, we still need to exercise caution and good health practices."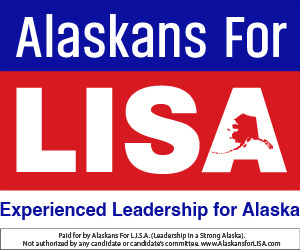 The universal mask ordinance passed 9-2 on Oct. 14 after several days of public protest. Only Assembly members Jamie Allard and Crystal Kennedy voted against it.
According to the Assembly majority, they are watching to see how the omicron variant affects hospitals and businesses, and may enact a new set of restrictions in the future.
But for now, Zaletel and Assemblyman Pete Petersen are preparing to introduce a resolution at the Dec. 7 meeting, 23 days before the ordinance would expire.
Earlier this week, Providence Medical Center ended its "Crisis Standards of Care" protocols, as hospital admittances have returned to what is considered normal.
Many observers in Anchorage say that the ordinance has been disregarded by many. But the Assembly is still going to require people to wear masks in the Assembly Chambers.