JUST LIKE SEN. PETE KELLY SAID IT WOULD
Alaska North Slope crude went over $80 per barrel this week for the first time since October, 2014 (except for a brief few hours in June). On Friday, ANS was selling at $80.57 a barrel.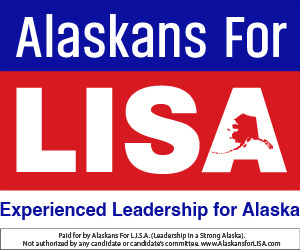 For every dollar that oil sells in the $75 to $80 range, there's an extra $80 million available for the State budget, which balances at $71.
Oil prices to date have averaged over $75 since July 1.
If oil stays in this price range — and it appears likely, according to experts — the State of Alaska will end up with a budget surplus. At the current $75 average, it will mean an extra $300 million to the State.
This is exactly why Senate Republicans, led by Senate President Pete Kelly, held firm against taxes. It's why Kelly said the $700 million income tax that was proposed in 2017 was a permanent "solution" to a temporary problem.
Kelly described the IRS-style taxation system for  House Democrats proposed, complete with fines and audits on working Alaskans.
"It would be everything you love about the federal system but with an Alaska twist," Kelly said in 2017.
It also would have taken some $700 million out of the Alaska economy this year — an economy that is still in recession.
The scary part is that a $300 million surplus, plus the $700 million that would have been taken out of the economy through taxes and given to government, would have allowed State government to grow by 20 percent under Gov. Walker and the Democrats' proposal.
The spring revenue forecast was based on $63 a barrel.