Assembly members Meg Zaletel, Austin Quinn-Davidson, and Chris Constant were ready to spike the mayor's wishes to hire Wendy Chamberlain as the municipality's lobbyist, leaving 38 percent of the state's population without a lobbyist in Juneau during the legislative special session that begins next week. Luckily, the rest of the Assembly thought otherwise.
The $80,000 contract for Chamberlain's Legislative Consultants company is far less than what the company used to get for representing the city. Chamberlain has been lobbying for Anchorage for the better part of 20 years, often charging $150,000 a year for services.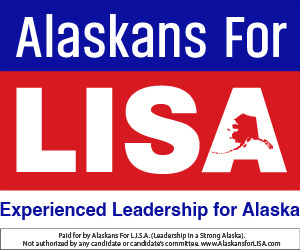 But the leftists on the Assembly wanted the bid to be done competitively, so that Anchorage would be represented by the lowest bidder.
They fussed over the effective date, until it became apparent to them that Chamberlain had not yet been paid by the municipality, and that the contract could start on Wednesday and not retroactively. The contract had not been executed.
Municipal Manager Amy Demboski said that she has already cancelled two of the four lobbying contracts that the prior administrations had in place, and that "the concept here was to reduce the cost and consolidate." She pointed out that Chamberlain's firm was started by Joe Hayes, and had lobbied for the municipality for decades. Lobbying contracts rarely go to the lowest bidder, because it's an area requiring special knowledge and skills.
Constant wanted to postpone the item and take it up in a work session, and then at the next Assembly meeting, while Zaletel and Quinn-Davidson wanted to spike it "indefinitely."
For the majority of the Assembly, the "motion to postpone indefinitely" by Zaletel and Quinn-Davidson was found to be wanting, and ultimately the contract was approved 11-0.