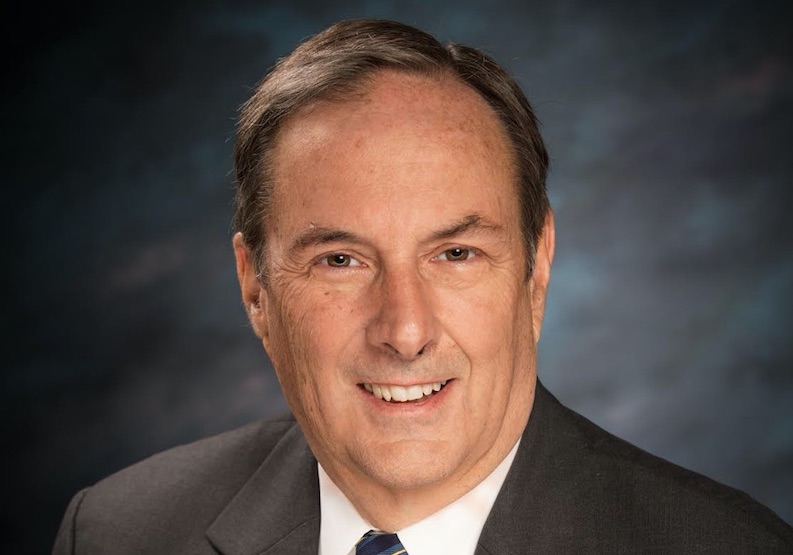 By CRAIG CAMPBELL
Watching the politically out-of-control Anchorage Assembly continue to denigrate the esteemed role of local government with their quest for power makes this former assembly member wonder if we will ever again have a forum for intellectual civil discourse, or have we reached the point of no return.  
The nanny state knows best and they will make sure you know it, no questions, no debate, no resistance. 
Continuing their fashion of demonstrating superior elitist governance, on Tuesday night The Cabal decided it was time to take on the State role, directing Gov. Mike Dunleavy on his authorities to manage the coronavirus. 
Yup, these highbrow jerks passed a resolution asking the governor to implement a statewide mask mandate in Alaska. At what moment did The Cabal decide Gov. Dunleavy needed their advice?
Poly Sci 101 teaches the relationship between government bodies. It is well understood that a local governmental body may enact ordinances and implement programs that are more restrictive than state law, just not less restrictive. If the Anchorage Cabal believes wearing masks should be mandatory, they can implement a mask mandate in Anchorage. They don't need the governor to make a statewide mandate to accomplish this and I don't think the residents of other Alaska communities need the Anchorage Cabal to represent their interests.   
I have some advice for The Cabal: Take care of Anchorage. Our economy is failing, vagrancy is rising, you have grossly mismanaged the CARES Act funding, you have an open seat on the Assembly that needs to be filled, and you are derelict in your sworn duties by not scheduling a special election for mayor.
Many of The Cabal are lawyers; they already know about the division of power. So why did they pass that resolution? It's as obvious as the nose on one's face; they did it for the sole reason of trying to make the governor look weak, like he is not doing his job. This was solely a political stunt with no intended value for the Municipality of Anchorage.
I submit their plan backfired. It actually exposed them for the hypocrites they are. Unless I missed something, have they passed a mandatory mask ordinance in Anchorage? Nope, they deferred to Acting Mayor Quinn-Davidson to do the dirty work for them. They know they would be on thin legal ice for a constitutional challenge and would be providing more reasons to initiate recalls against more of them. So, to get the spotlight off their incompetence, they try to move the focus to Gov. Dunleavy.  It won't work. 
In fairness, there was a lone voice against this political attack on our governor. Assembly member Jamie Allard stood tall, recognizing the games being played by her peers. Over the past few months, as the cabal has demonstrated more and more intolerance to opposing viewpoints, violated the Alaska Open Meetings Act and municipal charter, and created a hostile political environment in Anchorage, Jamie Allard has been the consistent voice for conservative government.  
Allard has been publically ridiculed by Cabal Chair Felix Rivera and slammed for her "lack of decorum," threatened by Cabal member Forrest Dunbar, accused by Suzanne LaFrance of inciting violence, while Meg Zaletel claimed Allard (who is Hispanic) is a racist, and Chris Constant criticized her "wealthy, white privilege."  
What a great cast of characters to have to work with when Assembly member Allard is simply doing her job of representing Assembly District 2.  Have I already mentioned the absolute collapse of civil discourse in local government?
Assembly member Allard may have some rough edges, she may come off a little tense at times, she may even seem a wee bit harsh in some of her presentations, but Allard has demonstrated a commitment to conservative values and has busted her butt trying to moderate this Leftist Cabal from implementing uber-liberal policies and laws. To me, she represents the resistance to tyranny.  
It must be pretty hard to show up at each Assembly meeting knowing you are outgunned and that the rest of the body isn't interested in what you have to say or what you want to accomplish for Anchorage. 
Thank you, Assembly member Allard, for standing up to this wacko left-wing Assembly and for staying true to your conservative base. We appreciate your hard work and, in return, we will work extra hard to elect a conservative mayor in April and replace your liberal colleagues in 2022 and 2023. 
We will not forget the destruction dumped on Anchorage and the infringement on civil liberties pursued by this Cabal and by both former Mayor Ethan Berkowitz and Acting Mayor Quinn-Davidson.
Craig E. Campbell served on the Anchorage Assembly between 1986 and 1995 and later as Alaska's Tenth Lieutenant Governor.  He was the previous Chief Executive Officer and President for Alaska Aerospace Corporation.  He retired from the Alaska National Guard as Lieutenant General (AKNG) and holds the concurrent retired Federal rank of Major General (USAF).