About 300 people gathered at the Anchorage Fire Department Training Center in Airport Heights on Wednesday for a ceremonial "reveal" of the newest pink "cancer awareness" fire truck, painted a Pepto-Bismol color to help call awareness to breast cancer. The truck it replaces will be moving to Kodiak.
The truck's paint job was paid for entirely by Alaska CyberKnife Center.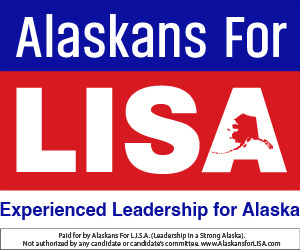 Among those attending the ceremony was former Gov. Bill Walker and his daughter Lindsay Hobson.
This is the second pink fire engine the Anchorage Fire Department has commissioned in five years.