By KEN KOELSCH
"It was the best of times. It was the worst of times…it was the season of Light, it was the season of Darkness. It was the spring of hope; it was the winter of despair…"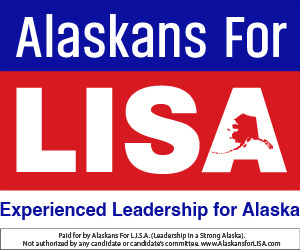 The opening of Charles Dickens' A Tale of Two Cities reminds me that whether it's earthquake, fire, or pandemic the worst of times never fails to bring out the best in Alaskans.  
Nome, Alaska, January 1925:  Fiona, the middle grandchild, brought over a book to read with us:  The True Story of Balto.  Balto, a dog, lived in Nome with his Norwegian musher, Gunnar Kaasen. The story provided a teachable moment about Alaska's Great Race – the Iditarod, and another Norwegian musher and his dog team that won the race in 2020.  
It was also a time to talk about courage and sacrifice in trying times.
Alaska's most famous mushing event happened in 1925.  Two children in Nome were diagnosed with diphtheria and an epidemic threatened the entire town.  The closest antitoxin was almost 900 miles away in Anchorage.  Twenty pounds of serum was placed on a train that made it as far north as Nenana.  Through a blizzard, the serum was then passed to 20 mushers and their teams who relayed the package almost 700 miles to Nome.  The team that brought the serum into Nome was Balto and Kaasen who arrived on Front Street in the early morning.  The serum was delivered in five and a half days.
Juneau, Alaska, October 1918:  With a population closing in on 2,000, Juneau was the largest city in Alaska.  Many of Juneau's young men were in the military. The Spanish flu was hitting Juneau hard and October 1918 was the deadliest month of the entire pandemic. Over half a million Americans were dying from the pandemic. Those living in Juneau in 1918 surely felt it was "the worst of times/ a season of Darkness/a winter of despair."  
However, more testing of Juneau's resolve was on the way.
The SS Princess Sophia departed Skagway in late October bound for Vancouver. In heavy snow, seas, and fog, the Sophia blew off course and grounded on Vanderbilt Reef. Several Juneau vessels immediately responded but Sophia's captain thought it best to wait until the storm died down. Forty hours passed before the ship broke apart and quickly sank. All 353 lives were lost.
Ken Coates and Bill Morrison, authors of The Sinking of the Princess Sophia – Taking the North Down with Her wrote: "Almost every adult in Juneau was involved in the recovery of the victims – locating and escorting the bodies to a guarded warehouse; personal effects were transferred to the vaults at Behrend's Bank. The cleaning and preparation of the oil soaked bodies for embalming was accomplished by a male team for male victims and a female team for women and children. The bodies then were readied for burial in Evergreen Cemetery or for shipment south."  The people of Juneau treated each victim with dignity and honor.   
In the worst of times, Juneau's best came out.
Juneau, Alaska, March 2020:  We don't know how severe this coronavirus pandemic will be or how long it will last. In some ways this makes it harder to deal with because we don't know when the worst is over. We are learning what precautions to take and what symptoms to look for.  
Meanwhile, while we are waiting and taking care of ourselves and others, let's also help those who are taking a bigger hit than we are. A few suggestions:
Buy gift cards from local businesses online or call and ask where one is available.
Order takeout meals from local restaurants and add a generous tip.
Send financial support to local major food bank distribution centers.
Select a health and social service organization serving the most vulnerable and send a donation.  
Pen a note to the transportation companies that are putting in countless hours supplying and resupplying the food and other goods we depend on. Don't forget our Coast Guard and other military, medical, police, fire personnel, fuel delivery workers, grocers, postal workers, pharmacists, Customs and Border Protection, etc. If you failed writing class, purchase wrapped bake goods and drop them off with a thanks.
Lend a hand to all five, or do five of one, or any combination of five. Extend a helping hand and when we get the all-clear support a local bar or coffee shop for a celebratory alcoholic or non-alcoholic drink and make a point of taking that local tourism excursion that you always wanted to take.  Stay safe.
Ken Koelsch is known as Juneau's former "Poet Mayor," elected to office in by a landslide in 2016 during a special election held when former Mayor Greg Fisk died on Nov. 30, 2015. Koelsch is a former longtime high school teacher at Juneau-Douglas High School.