In-person voting has been canceled for Alaska Democrats wanting to participate in their April 4 caucus-by-ballot primary for president of the United States.
But the Alaska Democratic Party has extended mail-in voting. Registered Democrats will need to be sure their ballots are received by the party by April 10.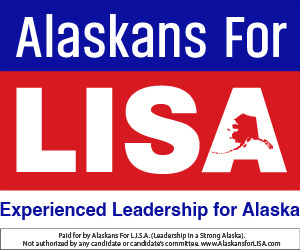 The in-person voting that was scheduled for dozens of sites around the state was axed earlier today due to the coronavirus outbreak and the state restrictions in place that prohibit gatherings of 10 or more people, as well as the six-foot distance rule that is supposed to help prevent the virus from spreading.
The downloadable ballot is at this link.
The ballots were printed and mailed in February, so several candidates who have dropped will still appear on the ballot.
"Ranked choice voting provides us with an opportunity to address this issue without disenfranchising voters. Campaigns and candidates that have notified us in writing that they wish to have their names withdrawn will have their requests honored in the tabulation of votes. Votes cast on Alaska ballots for candidates who have withdrawn or suspended their campaigns will be considered votes for non-viable candidates. In this case, the voter's next preference will be counted, until a valid vote is cast or the ballot is exhausted," the party wrote in an explanation.
Withdrawn, but appearing on the Democrats' ballot are:
Pete Buttigieg
Amy Klobuchar
Tom Steyer
Michael Bloomberg