PART 1: A CASE FOR NATIONAL SECURITY
By SANDY SZWARC / FOR MUST READ ALASKA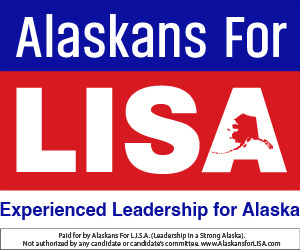 Pebble Mine is just weeks away from clearing the last hurdle to a federal permit − after nearly two decades of scientific, engineering and environmental studies, and wading through the permitting process.
It reached this point despite well-organized and massively-funded opposition from Outside special interests that have done everything in their power to block the permit. Across the country, many believe that those behind the opposition are grassroots environmentalists, unbiased experts, local fishermen, and Native American Indians.
But virtually none of them are who they appear to be. Attempting to mislead the public with huge media campaigns repeating the same scary sounding claims and misinformation, and efforts to stop the mine permit with an army of lawyers, their goals have nothing to do with the mine itself or saving the environment.
The Pebble Mine project, proposed decades ago, is located in the remote tundra around the Iliamna region of southwest Alaska. The land is flat and barren and there's not a single tree in 20 square miles. James M. Taylor, wrote a graphic description of the location when he was invited to visit the proposed mine site while managing editor of Environment & Climate News.
Most closely impacted by the proposed mine are the indigenous villages of Iliamna, Newhalen, and Nondalton in the Lake and Peninsula Borough, followed by the Bristol Bay Borough. This area is home to about 2,500 people, whose voices, drowned out by outsiders, have seldom been heard by the general public.
A small mine with extraordinary consequences, the Pebble Mine story is the people's story. In this series, we'll search for the real story, not the ones others may want us to believe.
AN ISSUE FOR ALL AMERICANS
Understanding Pebble Mine is critically important for each and every American. Why? One very big reason is our national security and independence from foreign suppliers.
Pebble Mine is one of the largest undeveloped reserves of copper

,

molybdenum and gold in the world,

according to

the Alaska Department of Natural Resources, Division of Geological & Geophysical Surveys. Pebble's mineral deposits also include silver and other critical metallic minerals such as pyrite, chalcopyrite, molybdenite, bornite, covellite, chalcocite, digenite and magnetite.
Pebble's copper production is

expected to

average 318 million pounds a year. Its deposits could supply as much as 25% of our country's entire copper needs over the next century,

said

Ned Mamula, a geologist and former mineral resource specialist with the U.S. Geological Survey. It's also expected to produce 14 million pounds of molybdenum, 362,000 ounces of gold, and 1.8 million ounces of silver per year.
Pebble

holds

billions of pounds of rare earth elements. Pebble is

rich

in two

strategically

important and rare minerals,

palladium

, and

rhenium

. Pebble holds enough to supply the entire world's needs for rhenium for nearly half a century
Today, the United States is 100% dependent on foreign countries for 20 critical and strategic necessary minerals, including rare earth elements. Our country relies 50% to 99% on foreign imports for another 30 key minerals. Our reliance on foreign mineral imports has increased 250% in the past 60 years, according to USGS National Minerals Information Center.
In fact, at no other time in U.S. history for over half a century has our country been so dependent on foreign imports to meet its domestic needs, according to a R Street Policy Study.
Yet, no country on earth has a greater abundance of critical and rare earth elements than the U.S. The estimated $6 trillion in undeveloped mineral resources could add up to $100 billion a year to our GDP, if our country supported responsible mining, according to the National Mineral Association.
America once recognized that mineral wealth is a major driver of economic growth, military effectiveness, and healthy trade balance. For the first 150 years of our nation's history, the U.S. was self-sufficient in mineral needs and even had a surplus until the late 1920s.
The sharp rise in dependency on foreign suppliers is directly traced to a permitting process that hinders mining development, organized environmental opposition with litigation delays and burdensome regulations, and environmental movements that have closed vast areas of the West to any development, Mamula said. The permitting process is partly responsible for putting our country at risk.
America's natural resources development policies have abandoned the conservationist ethic, "which balances environmental protection and unwise, careless resource exploitation, preserving the usefulness and productivity of our natural resources over the long term for the benefit" of the country and people, explained the R Street Policy Study. Instead, it's adopted a "no use at all" stance.
By 2011, the federal Bureau of Land Management already controlled the natural resources on one third of the country's entire landmass, putting much of it off limits to any development.
By 1994, mining experts had already alerted Congress that 62% of all public land had been made unavailable to exploration and mining development, and that the federal government owned nearly 60% of all land with known metallic mineral deposits − nearly all of it in the western states and Alaska. The situation is far worse today.
"America has rarely been in such a vulnerable position," Mamula said. Our heavy reliance on foreign imports for minerals vital to everything our country needs and uses every day, including for military defense systems, is finally being recognized as a national vulnerability.
A 2017 Presidential Executive Order called for increased development and streamlined permitting in a safe and environmentally responsible manner. This wasn't just a feel-good, political move. This is a much bigger issue.
Copper. Over a third of the copper we need is imported. The U.S. now imports over $37.6 billion a month in copper from China, according to Trade Economics. Only 6% of the world's copper is produced in the U.S. as of 2018, according to the latest World Mining Data, and the U.S. lags behind at sixth in the world's production.
Copper is essential for almost everything we use in modern life: electrical wiring, cables, electronic devices, motors, telecommunications, microwaves, batteries, and electric vehicles. The average single-family home in North America alone uses over 439 pounds of copper.
With mandated initiatives for a green renewable energy future, the need for copper will skyrocket because four to six times more copper is needed in the generation of green energy than in fossil fuel counterparts. Solar panels use 5.5 tons of copper per MW, a single 3 MW wind turbine uses about 4.7 tons of copper, a hybrid car needs nearly 90 pounds, and an electric bus can require up to 812 pounds of copper.
Molybdenum. China has the largest reserves of molybdenum in the world. Most of the world's molybdenum comes from China − 98,420 metric tons (MT) in 2018 − 36% of the entire world's production, according to World Mining Data 2020. The U.S. produces only 15% of the world's supply, by comparison.
Molybdenum is essential in steel, cast iron and superalloys for hardening, strength, durability, temperature stability, and corrosion resistance. Industrial technologies need it for materials under high stress and in highly corrosive environments, as well as chemical applications including catalysts, lubricants, and pigments, according to the USGS. Its properties also make it needed for a range of electrical and semiconductor applications, as well as medical and agricultural fertilizer uses.
Rhenium and palladium. The U.S. imports 82% of the rhenium and 32% of the palladium our country needs each year.
Rhenium is used in jet engines, military applications, and in the production of high octane fuels. Palladium is an exceedingly rare metal and one of the six platinum group of metals known as super catalysts essential in catalytic converters enabling vehicles to meet modern emissions standards. It's also used in hydrogen storage, electronics, dentistry, medical instruments, groundwater treatments, and carbon monoxide detectors.
Rare earth elements. According to USGS, rare earth elements (metals) are essential for more than 200 products, especially in high tech industries, computer technologies, monitors, electronics, communications, medical uses, renewable energy systems, significant defense applications, radar and sonar systems, satellites, guidance systems, and lasers. Like copper, renewable green energies couldn't exist without rare earth elements. A single 3 MW wind turbine, for example, uses two tons of rare earth elements, according to Northwest Mining Association. Needs for rare earth elements are expected to increase as much as 2600% over the next 25 years, as renewable energy initiatives grow.
Until the 1980s, the U.S. was self-sufficient in rare earth elements and was even the global leader in production from the 1960s to 1980s. But since the late 1990s, China has dominated, supplying about 95% of the global market by 2014, according to the USGS. It also controls more than 85% of rare earth's costly and time consuming processing. China was first in the world in rare element production, at 120,000 MT in 2018, according to the latest statistics from World Mining Data.
This didn't happen by accident.
Chinese Communist officials actively set out to achieve world dominance in mineral mining − buying mines and equity in mines and forging agreements to take over mining companies.
The South China Morning Post reported last year that China is "ready to use its dominance in the industry as a weapon in the country's year-long trade war with their customers in the United States."
A July 2020 Power The Future report revealed that environmental activists are knowingly fueling Communist China's dominance and threat to U.S. national security.
By opposing U.S. mine development, while pushing for a complete renewable future, they are helping ensure U.S. dependence on Communist China. "Going green" means dependency on Communist China.
To corner the rare earth market and to advance its own technologies, China has also aggressively used the stringent regulations in the U.S. that environmental groups have successfully driven. Its hegemony over rare earth elements was used to tighten exports, forcing U.S. manufacturing companies to move to China, where they are required to partner with Chinese companies, all for purposes of intellectual property theft, according to the Center for Strategic and International studies.
IP theft has cost the U.S. an estimated $180-$540 billion in losses a year, according to the National Bureau of Asian Research. "This technique has allowed China to skip generations of technology development" to advance its economic competitiveness over the U.S., said a 2108 ALG Research Foundation report.
But China's strategy toward its goal of global supremacy has a much more ominous significance. China is waging an unconventional war against the U.S. for military power.
"The Communist regime has employed a total warfare strategy the likes of which the U.S. has never seen before," wrote ALG's author, Printus LeBlanc. Unfortunately, only a few politicians and policy makers are "starting to realize the danger China poses and the staggering breadth of the Chinese assault."
"The U.S. was so unprepared for the type of warfare waged by China, it actually helped it achieve its current status," LeBlanc reported. U.S. Army Special Operations Command described Communist China leadership's planned offensive using: economics and trade warfare, cultural infiltration, technological warfare, resource warfare, diplomatic mediation, drug warfare, international rules and UN resolutions, and media propaganda.
Cultural warfare proved easy. American universities opened Chinese cultural institutes, fertile teaching grounds to groom academics and students and provide a voice for Chinese propaganda and global socialism. But China is especially adept at applying Russian-style strategies to manipulate U.S. and international law for its goals.
An especially insightful understanding of how China works to spread its influence and covertly gain an edge was written in the New York Times by Yi-Zheng Lian, former chief editor of the Hong Kong Economic Journal. "China manipulates, preferring to act in moral and legal gray areas," he wrote.
"It masks its political motives behind laudable human-interest or cultural projects, blurring the battle line with its adversaries. When the job is done, the other side may not realize it was gamed, or that a strategic game was even going on." – Yi-Zheng Lian
One of its key allies in its goal of global mining dominance is the Natural Resources Defense Council (NRDC).
It is no coincidence that NRDC is also the leader of opposition against Pebble and a central organizer and funder in every anti-Pebble coalition. Its unusually close relationships, access and influence with the Chinese Communist government had raised concerns that NRDC's political activities in the U.S. had been influenced to the detriment of our national interests. Its activities led to a 2018 Congressional investigation by the House Committee on Natural Resources.
Communist China State-owned mining corporations have been noticeably active this year in acquiring and commissioning gold, copper and molybdenum mines, expanding its global production. A few examples:
China is clearly working to secure its global mineral standing. It's little wonder globalist supporters would not want Pebble mine permitted, given its renowned reserves could help the U.S. break from its dependency on China.
National security experts in Canada and the U.S. have been concerned over Communist China's dominance on supplies of minerals that are so absolutely critical to our free Nations.
Richard Fadden, former Canadian Security Intelligence Service director, reported of growing worries within Canada's national security agencies about China's concerted investing in Canadian mines, all carefully done so to be just under regulatory thresholds.
"Chinese seemed to be very knowledgeable about regulatory thresholds," he said. China could instantly consolidate its interest into a takeover and "there would not be very much anyone could do about it," he said.
"Canada should assume every Chinese State-owned investment in Canada is in part a strategic purchase for Beijing," said military, security and strategic expert Rob Huebert. "It's all part and parcel of the Silk Road initiative, which is ultimately the Chinese effort to become a global power," he said.
The U.S. and Canada also recently worked toward a joint strategy to rebalance global metal supply chains to reduce all of North America's reliance on China. It has especially "moved aggressively to control rare earth minerals that are critical to high tech and military products," Fadden said.
With growing concerns that China may again limit critically needed mineral exports, the White House issued a memorandum to the U.S. Secretary of Defense in July, noting that domestic production is essential for national defense.
Pebble's mineral reserves are among the largest known in world and will be crucial not just for our national defense, manufacturing and agriculture, standard of living, and energy technology success, but will keep all of North America in a healthier trade balance and all of us safer.
Given its critical importance, why has Pebble mine not been permitted after two decades?
It's a long story, but to understand how we got into this regulatory mess, it's an important human story to read.
EARLY YEARS
The Pebble Mine story began with the first discovery of the mineral deposit in 1988 by Comico Alaska. It was later acquired by Northern Dynasty Minerals Ltd in 2001.
Over the next six years, the company did extensive environmental data collection, and geotechnical and engineering studies. The project was then placed under the Pebble Limited Partnership in 2007, which continued resource development exploration and studies.
The first CEO of the Pebble Partnership, John Shively, first came to Alaska in the 1960s as a VISTA volunteer. He worked with Native villages on land rights and health issues, before working with the Rural Alaskan Community Action Program and the Alaska Federation of Natives, which awarded him the Denali Award for his contributions to the native community in 1992.
Shively later held various government positions, including commissioner of the Department of Natural Resources. He got his start in mining with the Native-owned NANA Regional Corp and helped it develop the Red Dog Mine, the world's top zinc producer, northwestern Alaska.
Red Dog Mine exemplifies successful mining on Native lands, founded on principles of consensus, cooperation and mutual respect between the native people and mine operators, according to NANA.
Rural residents have benefited with well paying jobs and valuable skills training, while the mine has excelled in environmental excellence. The villagers and mine representatives work together to prioritize subsistence and environmental protection, through the Red Dog Mine Subsistence Committee.
Rose Dunleavy, Alaska's First Lady, wrote of her father who was the first chairman of the NANA Board of Directors. He helped lead NANA for 17 years and was the former mayor of her home village of Noorvik.
As she wrote, the Native people of Alaska "share the value of education and the value of hard work….We all know the dignity and the self respect that jobs provide."
Her father "committed the mission of NANA to provide economic opportunities for the more than 14,300 Inupiat shareholders and to protect and enhance NANA lands," she said.
"We and other Native peoples throughout Alaska have taken our traditional values and used them to develop successful businesses throughout this great State and to partner with others….while preserving and protecting our lands and our traditional way of life." – Rose Dunleavy
During the early exploration and study phase of the Pebble Mine project, Pebble Partnership likewise reached out to the local villages, businesses, tribal elders, and others.
By 2013, it had held hundreds of meetings in the communities to provide open forums and foster public input in the planning of the mine project and identify concerns, such as protecting fisheries and subsistence resources. "Our work with the Elders of the region remains among the high points of my time with Pebble," wrote Shively.
They met with everyone, including those who opposed the project. "We progressed from an initial meeting full of fear and suspicion to later meetings full of constructive conversations," he said.
"My interest in Pebble is what we can do for people who live in the region…I knew the importance of jobs for rural residences and the economic benefits the project could bring to the area from my time with NANA working on the Red Dog Mine," said Shively. "I have seen the science and knew we could develop a mine that would not harm the fishery."
Long before the permitting process began, Pebble Partnership had spent more than $750 million by 2015 in exploratory and environmental studies, and as the significance of the mine grew increasingly stronger, it focused towards a responsible mine development plan.
While the project is portrayed by outside interests as lacking objective scientific analysis or public input, that certainly isn't the case. The Pebble Environmental Baseline Document analyzed the physical, biological and social environments of potentially impacted mine areas within the Bristol Bay and Cook Inlet regions, including hydrology, fish, wildlife, seismic and wetland examinations, using data compiled from 2004 and 2008.
It was written by third-party independent authors, more than 40 of the most widely recognized and respected independent research firms, and included over 100 scientific experts, engineering groups, laboratories and others with specific areas of expertise and Alaskan experience. This "scoping" document is approximately 20,000 pages, with 53 chapters plus appendices, and updates.
It is one of the most comprehensive environmental studies ever done for a natural resource project in Alaska.
Yet, how many Americans – including those eagerly weighing in on Pebble − have even heard about it, let alone read it?
Tomorrow, we'll reveal the facts the opposition doesn't want you to know. We'll also look at how the permitting process was corrupted and federal environmental acts are attempting to overtake Alaska's Statehood rights.
Sandy Szwarc, BSN, RN is a researcher and writer on health and science issues for more than 30 years, published in national and regional publications and public policy institutes. Her work focuses on the scientific process and critical investigations of research and evidence, as well as the belief that people deserve the most credible information available, and that public policies should be based on sound science and reasoned risk-benefit analyses, not politics, junk science, greed or fear.
            (Pebble Partnership did not contribute to or have any role in this series.)