By SANDY SZWARC / FOR MUST READ ALASKA
(Part II of a three-part series. See Part 1 here.)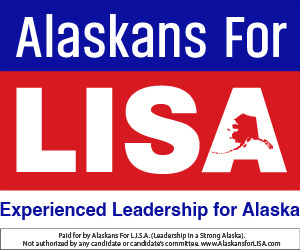 After a decade and unprecedented amounts of effort, Pebble Mine was ready to file for a permit. The hardest work was yet to come.
Another six years would pass before it was finally able to file its permit application. When the dust settled and all the science was finally done, the real evidence came to light, facts that opponents are hoping no one sees.
UNHELPFUL MINE PERMITTING PROCESS
Pebble Partnership faced a U.S. mine permitting process that is notoriously arduous, burdensome and costly for mining companies, taking an average of up to 10 years − five times longer than in other countries with equally stringent environmental regulations, such as Canada and Australia.
They moved forward, making a long-term commitment and investment in the mine, knowing the science and feasibility of the project were solid and the benefits for Alaska's people were substantial.
The mine permitting process in the U.S. involves more than 30 government regulatory programs and multiple permits. After the mining company completes its years of exploration, data collection, feasibility and scientific studies, project development and a scoping document, it enters the federal permitting phase.
After extensive scientific review, the U.S. Army Corps of Engineers issues a draft Environmental Impact Statement, which is followed by public comments. A Final EIS follows and the public comment period is repeated. Finally, the Record of Decision is issued by the Corps, giving the project the "go or no-go" to proceed to State permitting.
A study for the National Mining Association found the permitting process in the U.S. is extremely inefficient, confusing, with a lack of agency coordination, combined with unconstrained timeframes and duplication of efforts, and it has bottlenecked mineral production in this country.
While the U.S. has abundant mineral resources and growing demands for minerals, it accounts for only 7% of worldwide spending on mineral exploration and mining project development.
Permitting delays also needlessly raise the costs of mining projects for the company and taxpayers, and raise the cost of goods and services for consumers and businesses.
Alaska is known for the cleanest and most rigorously-regulated mining and natural resource industries in the country. Every permitted mine meets or exceeds modern standards, according to the Alaska State Department of Natural Resources.
Alaska as several mines successfully operating side-by-side with wildlife and local cultures, including Red Dog, Fort Knox, Greens Creek, Kensington, Usibelli and Pogo Mine.
But the permitting process at the State level has also grown massively large and cumbersome with environmental regulations. The mining coordinator for Alaska's DNR described in detail the process and requirements for large mine permit applications in Alaska.
In 2008, its Large Mine Permitting Team included seven State agencies, each with multiple divisions and offices. Some 14 different State permits and authorizations were required as part of a mining permit.
Likewise, seven federal agencies and at least 14 different federal permits and authorizations were also part of the process.
In 2008, the typical timeframe for this entire permitting process for large mine projects was around three years.
Times have changed. By 2018, the State required environmental permits and agencies had grown by 50%.
READY AND SET FOR A PERMIT
Pebble had completed its Environmental Baseline Document in 2011 and would have proceeded to permitting. But before Pebble could even apply for a permit or begin the federal permitting process, it became the target of endless efforts by outside environmental activists, the Obama Administration, and the U.S. Environmental Protection Agency to block the permitting process and the Corps scientific reviews.
Opponents even tried to illegally pre-emptively deny the project using the first-ever such veto in the 43-year history of the Clean Water Act.
An unbelievable saga ensued with reports of EPA illegal collusions and countless closed door meetings with anti-mine activists, EPA staff leaving the country, missing home emails and records, creation of a faulty ecological assessment using a fictitious mine and antiquated science to try to discredit the project, and endless lawsuits.
A 2015 large independent review of the EPA's actions found the agency has not been following the normal permit review process, which has been used for decades and even widely endorsed by environmental groups.
Local Native village residents closest to the proposed mine had also been left out, as EPA officials had even refused to meet or talk with them. They were the people open to the mine and wanting a fair and objective review and permitting process.
The U.S. House of Representatives even wrote a letter to the EPA Administrator urging the EPA to allow the normal scientific review and legal permitting process.
Permitting Finally Begins
Pebble was finally able to submit its permit application and the Corps began its review process on Dec. 22, 2017. The application was posted on Alaska District's website for the public. The Corps invited 35 Alaska Native Tribes to consult throughout the decision making process. In preparing its EIS, the Corps released its developing materials, EIS Scoping Report, to the public.
That was followed by public meetings held in communities across the State that spring, which were attended by thousands of residents. The time period for the public to give input (verbally, on paper, and electronically) was extended to 90 days and went on through June, 2018.
After issuing its draft EIS, the process of public meetings and extended input was repeated in 2019 with 94,363 comments submitted.
As Must Read Alaska reported, most of those comments were petitions and form letters prompted by outside environmental groups in the Lower 48.
The locals knew that opponents' claims were false when they said the process had been rushed and the Corps hadn't allowed the Native communities sufficient input.. They'd been there. The company had also listened to their concerns, feedback and suggestions, and improved the mine plan in response, a plan which exceeds industry safeguards in a number of areas.
After 2½ years of scientific review of the evidence, and public input, the Corps published its Final Environmental Impact Statement on July 23, 2020. With this EIS, the Pebble project successfully cleared the last steps in the permitting process before the Corps issues its Record of Decision clearing the federal government permit.
The final EIS determined the scientific facts show:
The Pebble Mine project can successfully meet all strict federal regulatory and environmental standards. Mining and safeguarding the environment can go together.
The project would have no discernable impact on returning salmon and no affect on commercial fisheries in Bristol Bay.
The site is not at the headwaters of Bristol Bay – as is often wrongly portrayed in photographs. It's 230 miles away by river, or 100 miles by air, from Bristol Bay, and only touches three very small tributaries at the uppermost reaches, of the more than 50,000 tributaries.
The proposed mine is on State land Alaska

specifically set aside

for natural resource development in 1974. The State of Alaska had also developed a comprehensive land use plan for the region in 1985, which was updated in 2005 with extensive public input.
Pebble is not the largest

mine in Alaska

and its footprint (5.3 square miles) is a miniscule 0.013% of the entire Bristol Bay area.

But it is rich in mineral deposits, copper and gold, and numerous other critical minerals; and is the largest

undeveloped

copper and gold resource in the world; and when developed will be the 9th largest copper resource and 2nd largest gold reserve in the world.
No cyanide is used in the mineral processing, as modern new

clean mining

technology uses safer nontoxic reagents and eliminates the risks associated with large tailing dams of the past. The tailings are not toxic, as widely claimed, but are natural byproducts that will be kept in a lined facility before returned to the earth after closure.
The tailings present no failure risk or threat to downstream habitat. The Corps had received several commenters concerned about potential tailing dam failures and effects on downstream ecosystems. Thus, the Corps focused on these concerns in their scientific review, as well as held a specific Failure Modes and Effects Analysis (FMEA) workshop to study every potential failure scenario.
The Corps found "no relevant comparison" between dam failures cited in media and the proposed Pebble design. The Pebble design is especially distinct compared to mines experiencing large failures, they noted. The bedrock foundation, dry storage, and construction methods secure the tailings.
An earlier EPA model was based on a hypothetical mine with several incorrect assumptions and obsolete data, and did not use Pebble's mine specifics. The Corps also reviewed the flaws in a Lynker model created for the Nature Conservancy and its use of misleading data inconsistent with historic data and inappropriate analysis methods leading to conclusions that greatly overstated risks.
Seismic danger is extremely unlikely, less than one in 10,000 risk, according to the EIS. There has been no seismicity along the Lake Clark Fault for 11,000 years (since the last Ice Age) and there is no evidence a fault even exists at the mine site. Still, the Pebble project is designed to withstand the largest possible earthquake.
MITIGATION IS MATH
Mitigation is a normal established part of the EIS and permitting process. Pebble had submitted comprehensive draft mitigation plans for minimizing and avoiding impacts to wetlands, air, wildlife and aquatic habitat, areas of cultural significance and local use, and restoring areas temporarily impacted by mining activities.
These proposed mitigation plans were incorporated into Pebble Mine's project design and application, and were discussed in the Final EIS, and outlined in Table 5-2, pages 6 – 52.
As is part of the permitting process, after an EIS is issued and the project is moving forward, a final mitigation plan is submitted for the potentially impacted areas identified in the USACE's EIS. The Corps determined that the project would have no real environmental impact on salmon or commercial fisheries. But it identified 2,825 acres of wetlands and 129.5 miles of streams at the mine site with potential direct and indirect impacts for Pebble to include in its final mitigation plan. It sent a letter to that effect on Aug. 20.
To put these nearly 3,000 acres into perspective – they represent 0.0017% of Alaska's wetlands, which are incredibly vast, covering about 43% of the surface of the entire State.
Alaska Department of Environmental Conservation's

Alaska Wetland Program Plan

for sustainably managing wetlands, states that Alaska's wetlands cover about 174 million acres.
How is it that an area 0.0017% this size will have "devastating environmental impacts"? There is no science to support such a fear.
The results of the Corps' watershed analysis in its final EIS concluded that threats to aquatic resources in the affected watersheds are minimal.
Still, its letter made an unusual request for in-kind mitigation for the Koktuli River watershed, falling upon the Clean Water Act.
Alaska senators reminded the Corps of the Alaska's Statehood Act, which gives the State all rights to its minerals and natural resources and the power to guide and direct their development. These powers cannot be hampered by the Federal government or any agency, they reiterated.
"The U.S. Corp of Engineers and EPA have a long history of misinterpreting the Clean Water Act to give themselves more and more power," wrote Gov. Michael Dunleavy in a March 1, 2019 letter to the Administration. He emphasized that the Clean Water Act applies to waters of the United States, not wetlands. "Lands are not waters."
Nevertheless, Pebble had anticipated a mitigation letter and was prepared. It had already planned to preserve wetlands several times larger than what might be disturbed. Pebble said the company was already well into their mitigation plans that will comply with the letter.
Pebble Mine is nearing three years from its permit application – when most mines in 2008 were done − and still has to complete the State's permitting process. Currently, Alaska's large mine permitting webpage for Pebble Mine provides a glimpse of the overwhelming maze and numbers of permits, approvals and authorizations the mine has already gone through.
Just between 2017 and 2013, for example, Pebble needed 53 Fish Habitat Permits alone. But with the Final EIS, the USACE permitting process is moving forward.
A LAST WILD ATTEMPT TO BLOCK FEDERAL PERMIT
One might logically expect that after more than two decades, a final USACE EIS determination, the proven science, and the company's adherence to addressing every possible environmental concern, opposition would end.
Instead, another disinformation campaign swiftly ensued, falsely claiming the demise of the mine permit and repeating the same, now disproven, claims that outside opposition has used for decades. This time, celebrity and politically-connected billionaires became spokespersons, hoping to convince the President of the United States to interfere with the Federal permitting process, override years of scientific research and analysis and public input, overrule the Corps, and block the permit.
Leading this latest opposition media blitz was Nick Ayers, a young globalist leader with the World Economic Forum and with a net worth between $12 – $60 million.
He was joined by his friend Tucker Carlson of Fox Media, who is worth $30 million with an annual salary of $6 million; and John Morris, worth $4 billion and owner of Bass Pro Shops, who admits to working with StopPebbleMine. And they garnered the help of their most politically connected friend, young Donald Trump, Jr, with a net worth of $300 million.
With $4.4 billion between them and an obliging media, the four hoped the public would believe that science, facts and the law don't apply. And that it wouldn't matter to the president of the United States.
But it certainly mattered to the people at the epicenter of the mine permitting debate in the remote indigenous Alaskan villages.
"After vacationing in some luxury resort after sport fishing in the pristine waters of Bristol Bay," wrote one Bristol Bay mother to Trump, Jr, he decided to have an opinion about Pebble. "If you got off your chartered jet and went downtown Dillingham," he would see there is nothing for kids to do, no place to gather when it's ten below in the middle of winter, and the community loses youth lost to suicide, heroin overdose or abuse.
"I do love children and worry about their future in the Bristol Bay region," she wrote.
"The fallout from this outside meddling in the Pebble process extends far beyond Alaska," a Forbes article reported. It would set a terrible precedent that could jeopardize important resource development projects across the country. Allowing "outside influences to change a project without going through the normal regulatory process and without allowing science, facts and the truth to dictate" could jeopardize future resource development across the country.
This especially concerned Minnesota Congressman Pete Stauber, who noted that mining projects "continue to be delayed by outside well-funded political machines."
It appears, however, the president of the United States didn't take too kindly at attempts of being railroaded. In a now-famous Twitter message on Sept. 17, he wrote: "Don't worry, wonderful & beautiful Alaska, there will be NO POLITICS in the Pebble Mine Review Process. I will do what is right for Alaska and our great Country!!!"
The opposition made one last desperate effort to block the permit taking another route. Incredibly and unprecedented, Democrats in the U.S. House of Representatives quietly slipped a provision in the 2021 appropriations bill HR 7617 (Section 610) that prohibits the USACE from using its funding to publish a Record of Decision on Pebble mine! The bill passed the House bill and went to the Senate on Aug. 12 and is at the Committee on Appropriations. Did they think U.S. Senators wouldn't notice?
VOICES OF ALASKA
Alaska's Gov. Dunleavy wrote that Alaska has seen concerted efforts to misinform the public on the Pebble project. Outside interests have tried to preemptively terminate any analysis, he said, and environmental extremists out of Washington with $400,000 executive director salaries have blasted media with overblown claims.
"The shameless profiteering from the economic suffering of Alaskan knows no bounds," he wrote. "The hypocrisy is palpable. Those forced to suffer are often our most vulnerable. Outside groups love to tout the opposition of Alaska Native groups while ignoring the many Alaska Natives who support the jobs and prosperity these projects provide.
"The simple truth is that for every Alaskan project unceremoniously cancelled by mob rule, the resources in question will continue to be sourced from suppliers that generate more greenhouse gases, pollution and human suffering," said Dunleavy.
For more than a decade, locals have watched EPA officials and activists swarm their State, "like ants," refusing to meet or talk with them, and working against them. Outsiders' cries of "climate justice" ring hollow as Alaska's first peoples are prevented from earning a paycheck," Dunleavy added.
Alaska Congressman Don Young is among the Alaskans speaking out against activist forces from Outside who want to "lock away our lands forever."
The permitting process has failed to serve the people. The voices of the local people actually affected by the mine are seldom heard.
"National special interest groups are running ads that claim to speak for us regarding the proposed Pebble project. Bristol Bay is a national treasure. It is also our home. It is where our ancestors' ancestors lived. We have proud traditions: fishing, hunting, and subsistence living.

But times have changed and so has our ability to subsist… We have the highest cost of living in the nation. Milk costs $8 per gallon. Fuel costs $9 per gallon. Sadly, commercial fishing no longer sustains us. Yet there are no jobs or economic opportunities to make it possible for us to survive.

In one generation, locally-owned fishing permits have dropped 50%. Corporate fish processing plants bring in foreign workers on visas for just a few months each year. The luxury fishing lodges hire few natives. Dwindling populations are killing our communities and with them our schools, where it takes 10 students for them to remain open. We are losing our cultural identity.

That is our reality. The Pebble Mine is one of the largest mineral deposits ever discovered. It's in our backyard. And it could save our communities."− Bill and Martha Trefon on May 29, 2013.
Bill Trefon served as the village tribal chief, city mayor, president of the tribal council, and board member of Kijik Corporation in the tiny Native Village of Nondalton. He devoted his life to preserving and passing down the Dena'ina culture and traditional subsistence lifestyle. He wanted local people to learn the facts about Pebble and be able to decide for themselves if it was right, not special interest groups.
He never lived to see Pebble help his people. Trefon passed away in 2016. But his teachings may have become his legacy as local villagers and businesses have continued his efforts.
Wednesday, we'll hear from more local people to learn what they've had to say about Pebble.
Sandy Szwarc, BSN, RN is a researcher and writer on health and science issues for more than 30 years, published in national and regional publications and public policy institutes. Her work focuses on the scientific process and critical investigations of research and evidence, as well as the belief that people deserve the most credible information available, and that public policies should be based on sound science and reasoned risk-benefit analyses, not politics, junk science, greed or fear.
            (Pebble Partnership did not contribute to or have any role in this series.)