In what some may view as a drop in public interest, 94,363 comments were received by the U.S. Army Corps of Engineers during the 120-day comment period for the draft environmental impact statement on the Pebble Project.
Among the comments was a petition from the World Wildlife Fund with 219,885 signatures on over 3,430 pages, which the Corps is evidently treating as one comment. The petition was begun in 2018. Indeed, most of the comments received were form letters prompted by Lower 48 environmental groups.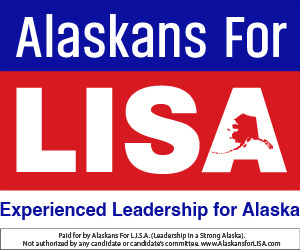 The comment window was originally 90 days, but at the request of Sen. Lisa Murkowski and others, the Army Corps the deadline it to July 1.
The 94,000 comments is far less than the 1.1 million comments received for the draft Bristol Bay Watershed Assessment produced by the Environmental Protection Agency in 2012-2013. In 2014, the EPA's "proposed determination" received 614,000 comments, and the July 2017 notice by the EPA to withdraw the 2014 proposed determination received another 1 million comments.
Why the drop-off in comments for what is the most substantial environmental review to date is hard to gauge. But the Draft EIS received fewer than 10 percent of the comments of the Bristol Bay Watershed Assessment, even though the comment period was extended.
The final environmental impact statement is expected to be released in 2020 and a record of decision would be announced later next year.
The Pebble Project is a proposed mine that opponents say will harm the watershed in Bristol Bay. It is located on State mining lands in Western Alaska that is a copper, gold, and molybdenum mineral deposit.