Seattle has made itself the abortion magnet of the Northwest. The Seattle City Council voted Tuesday to make the city a sanctuary for the abortion industry. The action means abortion providers and patients cannot be arrested or investigated by police or prosecuted by a district attorney.
It is also an opportunity for the city to become an abortion tourism center in the Northwest.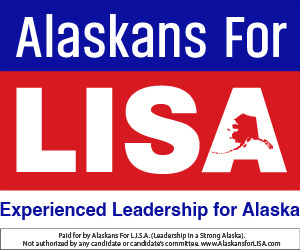 The vote is largely symbolic, since abortion is legal across Washington state. But the bill prevents police from arresting those who have crossed state lines for an abortion in Seattle, from jurisdictions that consider abortion to be murder.
Seattle Councilwoman Kshama Sawant, a member of the Socialist Alternative party, introduced the ordinance at a news conference on the day the U.S. Supreme Court announced its decision reversing Roe v. Wade, the The Seattle Times reported. All six city council members who were present at the meeting voted in favor of the legislation, with three members absent.
"Laws violating basic bodily autonomy and criminalizing reproductive health care are fundamentally unjust and we should not allow Seattle to be complicit," Sawant said at her press conference. She said 5,500 people had signed a petition supporting the ordinance, which says that even unlicensed abortion providers will not be subject to legal action, so long as abortion is "within the scope of their practice."
"Let anyone frightened by draconian anti-abortion laws come to Seattle without fear of prosecution," Sawant said.
Fifty cities, many of them in Texas, have recently passed ordinances that outlaw abortions within their city limits, while others, like Seattle, are becoming abortion havens, since the repeal of Roe v. Wade on June 24.
The Alaska Constitution has been interpreted by the Alaska Supreme Court as protecting the right to an abortion all the way to the 40th week, or up until the moment of birth. The court considers it a matter of privacy for the pregnant mother, while ignoring the rights of the unborn.
Alaska Right to Life is circulating a petition to have the Kenai City Council declare Kenai a sanctuary city for the unborn with a "Personhood Resolution." The petition is at this link.