The petition to recall Anchorage Assembly Chairman Felix Rivera has enough valid signatures to place the question on the April 6 ballot.
The only thing that can stop it now is the lawsuit that Rivera filed on Jan. 5 to get a court to dismiss the recall petition as illegitimate.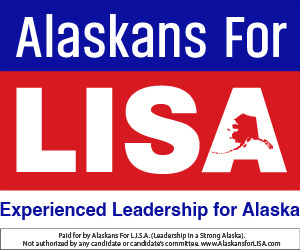 That lawsuit is expected to be heard in the courtroom of Judge Dani Crosby in the next two weeks. The surrogate plaintiff for Rivera is Dr. Peter Mjos, MD, also associated with a long-ago lawsuit against Assembly member Dick Traini, which went to the Supreme Court. Traini won three days before the election, but it was too late for him to start his campaign, which is how current Assemblywoman Meg Zalatel got on the Assembly.
Zalatel is busy in her spare time fundraising for the Rivera defense fund, and both Zalatel and Rivera voted on Tuesday to change municipal election laws, prior to the April 6 municipal election.
This story will be updated – check back.
"The 300 petition sponsors and 4999 signatories of the Rivera Recall Campaign labored diligently over the last 60 days to utilize the democratic remedy enshrined in our Alaskan constitution to remove our representatives for gross misconduct.  We are deeply disappointed by the lawsuit filed by Peter Mjos attempting to subvert our right to a legitimate and fair ballot process.  We are, however, even more disturbed that the current political leadership of Midtown – Rep. Andy Josephson, Senator Elvi Gray-Jackson, and Assembly Member Meg Zaletel are fundraising for that lawsuit in an attempt to satirize the principles of democracy and representative government," said Russell Biggs, one of the recall petition sponsors. "Given the clear conflicts of interest that both Meg Zaletel and Felix Rivera had regarding this impending recall election – and the fact that they did not recuse themselves from the highly controversial election law amendments the Anchorage Assembly approved last night – one can easily understand why the Midtown residents have lost confidence in their elected officials."