Parents who are concerned about their school district's policies relating to Covid-19 don't always know how to make their opinions known.
A website launched by John Quick, Vice President of Must Read Alaska, shows Alaskans how to effectively interact, whether it is relating to masks, distancing, shutdowns, or even for unrelated school matters.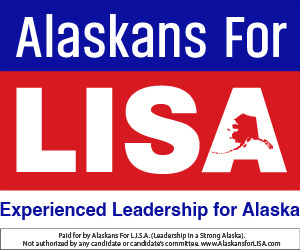 "It's important for parents to get involved in their school district's board policy conversations, and at the superintendent level, too, as the policies are administered from there. Oftentimes the parents go to the teacher and principal, and that can backfire. Nobody likes to have people show up and yell at them," Quick said.
"When they find out that the school is going to be masking their children, they don't know where to start," Quick said. "The most important advice I can give is to be bold but be kind."
The website, reachtheschools.com shows people in Kenai, Mat-Su, Fairbanks and Anchorage, who to contact on their school boards, with email addresses, and gives them some sample text that they can use to help frame their thoughts, he said.
"It's something to empower parents to make a positive change, be part of the solution instead of yelling at a wall," Quick said.
Reach the Schools can be found at this link.