BUT NO BEAR PAW FESTIVAL ALLOWED FOR EAGLE RIVER IN JULY
9 am Update: A union representative says this event has been canceled.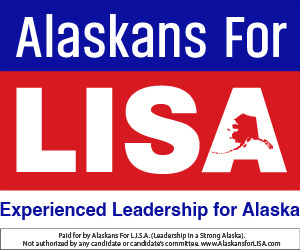 While Eagle River has been denied permits to have the Bear Paw Festival in July, due to concerns over COVID-19, the Municipality of Anchorage has allowed the Alaska Public Employees Union to have a solidarity picnic on the Delaney Park Strip a month earlier on June 14.
Critics say it is yet another example of how Mayor Ethan Berkowitz has used his emergency power unevenly across Alaska's largest city, as the community tries to come back to normal after being shut down during the pandemic scare.
Last week, the municipality also allowed protests to occur where people were not socially distanced.
For the Alaska Employees Association Picnic, the union promises games for the kids, live music, and free food.