The quality of public discourse has been in decline for years. But it is seldom that a person who works in media — especially public broadcasting — is caught putting crude and sexually disrespectful language into the public record. But it happens.
Case in point: A [edited July 8] former employee of Alaska Public Media had some unkind words for the Bronson Administration on Wednesday. After four dangerous, garbage-munching black bears were put down near the Centennial Park Campground, out an abundance of caution for the campers there, some Anchorage residents were unhappy. Some were clearly distraught.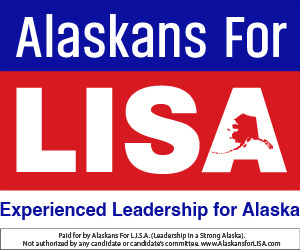 Chris Bydalek was one of them. He wrote an email to Mayor Dave Bronson, City Manager Amy Demboski, and several other members of the executive branch.
Must Read Alaska did a public records request concerning any public complaints about the bears on Wednesday, and among the documents retrieved was a curt note from Bydalek, which made it clear he thinks the Bronson Administration should be run out of town and "take that cunt Suzanne Downing with you."
Bydalek is former contractor with the Alaska National Guard who joined Alaska Public Media in 2018, after volunteering at KSKA and KABN as a board operator and producer.
He worked as an audio engineer for APRN, and in television operations for KTUU. He apparently only lasted a year, according to Wesley Early, a reporter at Alaska Public Media, who took exception to this story but who could not provide evidence as to when Bydelek left the company.
(Within days of this story being published, Alaska Public Media had corrected its website:)
Sources at City Hall said Bydalek has a history of abusive emails.
Suzanne Downing is the publisher of Must Read Alaska.