(2-minute read) DRAFT SHOWS NO MAJOR HURDLES
The Draft Environmental Impact Statement for the Pebble Project has been released by the U.S. Army Corps of Engineers today.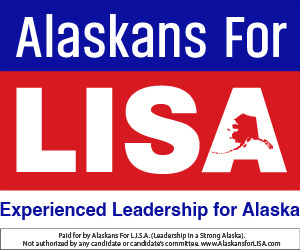 The Pebble Partnership says that the plan shows the mine can be done in an environmentally responsible manner and that the draft EIS shows the plan has a "clear path forward for success in permitting the project."
"Our preliminary review of the DEIS shows no major data gaps or substantive impacts that cannot be appropriately mitigated. We see no significant environmental challenges that would preclude the project from getting a permit and this shows Alaska stakeholders that there is a clear path forward for this project that could potentially generate significant economic activity, tax revenue and thousands of jobs," said Pebble CEO Tom Collier. "I also commend the Corps for their comprehensive, efficient and transparent management of the process thus far."
[The draft EIS and related documents are linked here]
The document is a draft that will be subject to public review and comment periods to develop the final EIS that forms the formal "record of decision."
Pebble will develop its own comments about the draft after reviewing it, but Collier said that the first look at the document shows no major hurdles.
"Since this is our first chance to see what the Corps has evaluated, I fully expect a few bumps along the way before we conclude this process. This is what reviewing a draft is all about. While we have a lot of work remaining in front of us, this is clearly a very exciting time for the project as we have reached a significant milestone for Pebble," said Collier.
In December 2017, Pebble submitted its application with the Corps to begin the process for permitting the 20-year mine development plan for the Pebble Deposit. The project has a smaller footprint, has no major mine facilities in the Upper Talarik drainage. It uses no cyanide for secondary gold recovery.
"We have stated that the project must co-exist with the important salmon fishery in the region and we believe we will not harm the fish and water resources in Bristol Bay. Now we have a science based, objective assessment of the project that affirms our work," said Collier.
The mine has been a hot-button issue for Alaskans, and often comes into play during elections. The environmental industry has blocked it for years, and the Obama Administration put an illegal preemptive prohibition on Pebble advancing through the permitting process. That was undone after Pebble sued the Environmental Protection Agency.