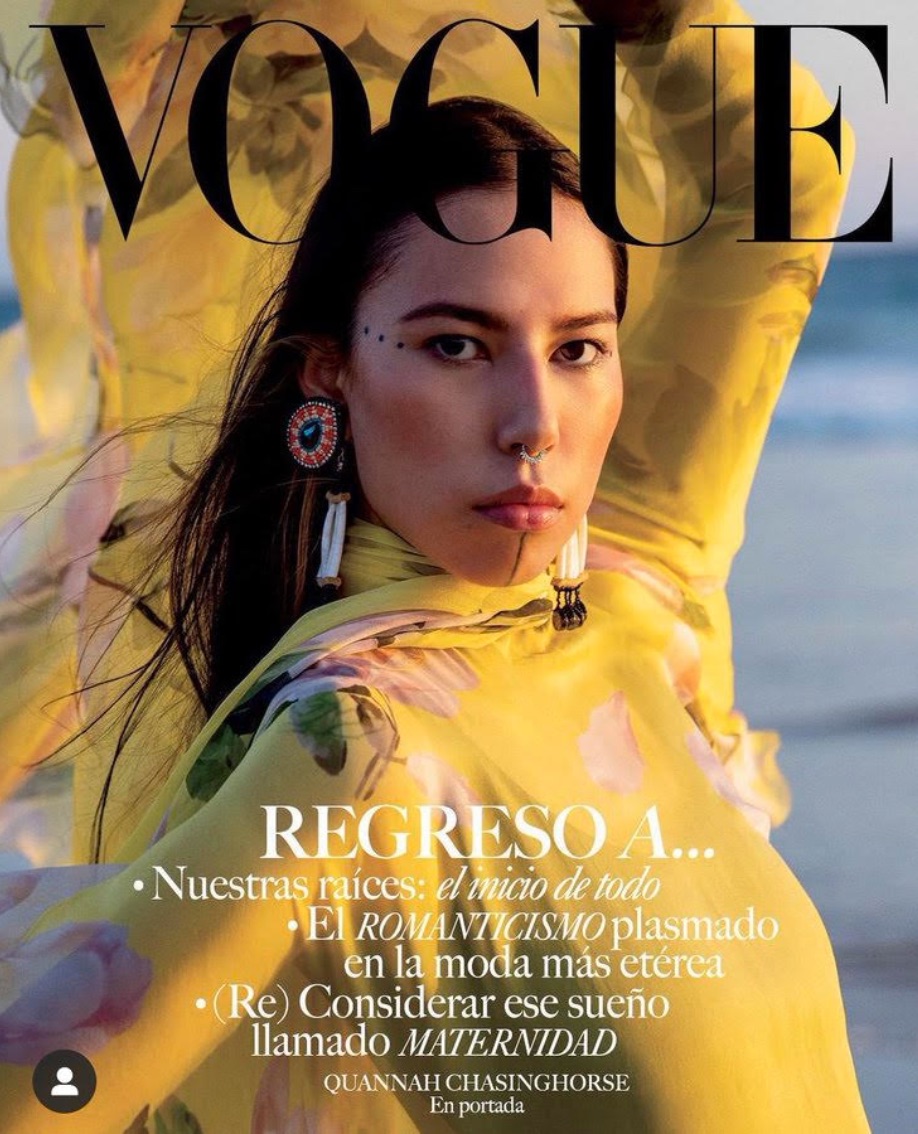 Quannah Chasinghorse, an teenage eco-warrior from Fairbanks, Alaska, graces the cover of Vogue Mexico this month. She is the daughter of Native activist Jody Potts, who famously took down former Lt. Gov. Byron Mallott.
Vogue Mexico adds "fashion industry" to the list of qualifications that Chasinghorse has, besides her well-known environmental activism.
In the lavish photo shoot, Chasinghorse is posed in various attire, including the cultural Mexican horsewoman look, complete with gaucho pants and poncho, cultural appropriation that might not be acceptable in other settings or with other models. Just this week, fashionistas critiqued Justin Bieber for being a white man sporting dreadlocks, calling it cultural appropriation.
Last year, Chasinghorse was in Teen Vogue.