WHAT'S HER POINT?
The assistant attorney general who lost her job with the State Department of Law is a woman truly scorned. She wants her job back. But she wouldn't work for the Dunleavy Administration for a "million years."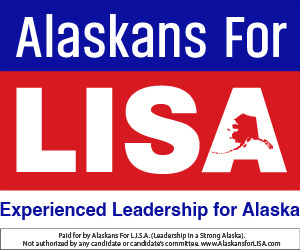 Although it's unclear what she wants in the way of work, she absolutely intends to remain the queen of vulgarity.
In her latest blog post at OneHotMessAK.com, she torched the Dunleavy Administration by saying, essentially, she will be their worst nightmare.
And she may. If she wins, her lawsuit against Gov. Michael Dunleavy and his chief of staff, she may be back representing the State of Alaska for the rest of her working life. No administration would ever seek to fire her again.
But no administration would ever trust her to do anything but sit in a corner and sort paper. That's because she can't help herself: She has to vent her vulgarity, and she's making herself wholly unemployable, anywhere:
"They were told I was an invaluable employee and a top-performing attorney, and that it would be a big, BIG mistake to unconstitutionally fire me. They didn't listen. It took me six months, but now, they will feel the wrath of my words and my influence and my activism indefinitely," she wrote on her blog last week.
"They could have had me there, working quietly and diligently to defend their shitty policies to the best of my abilities within the bounds of the constitution. But because they violated the constitution immediately upon taking office and continue to, I will joyfully use my substantial and highly effective platform and all of the intellectual and educational privileges available to me to call out their egregious malfeasance every single fucking day of this disastrous administration," Bakalar continued.
The attorney still doesn't understand why people don't trust her judgment. But she powered on:
"Now I know they got rid of me *because* I am not a yes-woman and was not about to perform legal gymnastics with our democratic institutions in service of their sadistic, unconstitutional bullshit. I could never work for them in a million years."
Bakalar and the ACLU are suing to get her job back, but she can write vulgar commentary about her former bosses as often as she likes because, as a lawyer, she knows whatever she says or does now will not be admissible in court. She's writing it months after she was released from duty.
"Their sadism is unreal and sociopathic. They WANT people to suffer. They WANT to see people hurt. They WANT to damage our constitutional democracy and drive out arts and intellect so that all that's left of Alaska is a smash-and-grab resource colony. They WANT to punish the sick, the poor, and the elderly for being poor, sick, and old," she wrote, before calling her former employers more names:
amateur hour shitgoblins.
trifling hos
cockamamie inept
She argued that she, unlike the Dunleavy Administration, knows how to use social media and she, also unlike the Dunleavy Administration, has "good, longstanding relationships with almost every reporter in the state."
Yes, Bakalar does have good relationships with the mainstream media, and they have been kind to her point of view. She and the mainstream media are the cool kids.
Finally, Bakalar simply resorted to threats, because that's what you do when you have no working filter:
" If you so much as lift a finger to retaliate against other state employees for "resisting" your cockamamie ineptitude I will put you on blast like the Fourth of July. I may have lived my adult life in Alaska but I was born and raised in NYC and you should not have squared up with this bitch," she wrote, possibly addressing her remarks to the Dunleavy Administration … but also possibly addressing her remarks to the universe, because this is a type of rage that needs a much bigger stage.