The House of Representatives appears to be on the verge of restoring $110 million to the University of Alaska system, adding back most of the cuts made by Gov. Michael Dunleavy as he sought to correct the fiscal imbalance that has brought Alaska's Legislature to a standstill.
[Read: Up next, another $330 million in spending, $1,600 PFD]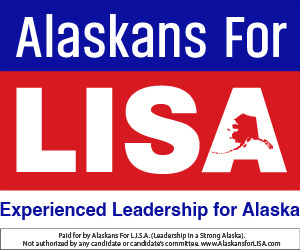 At the same time, it appears the House may vote for a $1,600 Permanent Fund dividend, far less than the $3,000 that Alaska Statute calls for.
That news, plus a recently circulated white paper from the Office of Management and Budget, has raised the ire of conservatives, who see lavish salaries, duplicative programs, and far too many administrators for the university.
They say the cuts are long overdue and that the university system needs restructuring. Among the key points in the OMB white paper:
The Dunleavy Administration cut 41 percent of the state's contribution to the University of Alaska, but the reduction is less than 17 percent of the system's entire budget, which has access to other funds. The reductions, according to the OMB, bring the 

state contribution from more than double the average U.S. state contribution to about 35-40% higher than U.S. average.

The primary cost-driver issue for the University was developing two separately accredited full-service universities in the state — Anchorage and Fairbanks, the OMB report says. The university has lost 19 percent of its student body since 2012, and the University of Alaska Fairbanks recently closed a third dormitory due to lack of students.

Add to that the duplicate programs at Fairbanks and Anchorage, such as engineering, business management, arts and sciences, and education. OMB posits that UAF and UAA are competing for the same students, but UAF is increasingly unable to attract students because of its high cost. UAF only has 3,616 full time equivalent students (about the size of Lewis-Clark State College in Idaho, where acceptance rate is 97 percent and graduation rate is 30 percent).
7.11.19 White Paper – University – Final
ADMINISTRATION HEAVY
The University system's payroll shows that more than 50 percent of employees are administrative or campus support staff. Many staff positions are duplicative because the same programs are offered at two or more campuses.
The University of Alaska has 100 executive management staff, including dozens of chancellors, provosts, deans, and directors, whose average salary and benefit packages are higher than $175,000 per year. From the white paper linked above, Must Read Alaska clipped these salaries: