The House of Representatives will consider a bill on the House floor on Tuesday that would add back roughly $330 million in spending, and give Alaskans $1,600 in Permanent Fund dividends this year, less than half of what the statutory formula would give them.
[See the full text of HB 2001 here]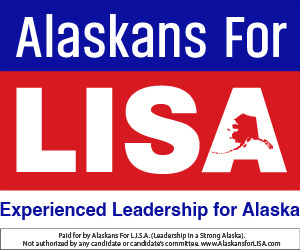 The bill only allows $91 million of Gov. Michael Dunleavy's Undesignated General Fund vetoes to stand.
The numbers don't quite add up to the $444 million that was cut by Dunleavy as there are differences between what is designated and undesignated funds. The House Finance Committee members had a number of questions about how the numbers were arrived at, and members expressed confusion.
The added-back spending includes $110 million for the University System, carving away at the $135 million in cuts the system had been given. Also being funded would be other programs cut by Dunleavy — public broadcasting, the State Council on the Arts, Alaska Legal Services Corporation, and a host of others.
The bill also brings back education forward-funding for fiscal year 2021, something that Dunleavy has said is illegal. The leadership of the House and Senate have filed a lawsuit to settle that question, but in the meantime, House Finance wants to make another run at forward funding.
[See the list of items this legislation is attempting to fund via appropriation, rather than a veto override vote]
This is part veto-override legislation and part PFD legislation, rolled into one, with a complicated funding mechanism that will be subject to much debate on the House floor.
The bill only needs 21 votes to pass, and the House majority currently has 23 members, nearly ensuring that the bill will go to the Senate in some form.
Among the items not added back to the budget are the school bond debt reimbursement, and travel for the executive branch, much of it in the Department of Transportation.
[See the list of accepted veto items the House Majority is not attempting to override here.]
House Finance co-chairs have come up with an unusual way of paying for dividends. They want to reverse a veto of $1 billion deposit from the Earnings Reserve Account to the General Fund. Then appropriate $147 million from the Statutory Budget Reserve to the Dividend Fund, and $898.3 million from the General Fund to the Dividend Fund and then restore the full $9.4 billion transfer from the Earnings Reserve Account to the corpus of the Permanent Fund.