A well-known businessman from Homer has joined the Dunleavy Administration.
Jon Faulkner, who owns the iconic Land's End Resort in Homer, is the new deputy commissioner of the Department of Commerce.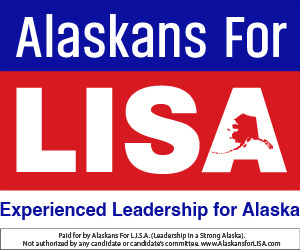 Faulkner will oversee the Division of Corporations, Business and Professional Licensing, and Banking and Securities. He will also oversee the Alaska Seafood Marketing Institute and other entities.
Born in Anchorage in 1960, Faulkner moved to Homer in 1988 after finishing college. Faulkner has two bachelor's degrees from Harvard University — in history and literature, and has his private pilot license.
He ran for House against Rep. Paul Seaton in 2012, and has been an officer in the Alaska Republican Party in various capacities, although this weekend will be his last involvement in party politics.
Faulkner bought the iconic Lands End Resort at the end of the Homer Spit in 1988 when he was just 27 years old.
He also developed the Kenai Landing in 2004. It was a 60-acre former cannery on the Kenai River that he developed into a rustic retreat destination. He has since sold half of the property to Ron Hyde of PRL Logistics.
Faulkner also operated the famous Van Gilder Hotel in Seward for a decade.
Faulkner has not worked in government, centering his career on small business development. He is filling the position formerly held by Fred Parady. Married and the father of five children, Faulkner's new job will be based in Anchorage.