The woman who lost District 1 race in Fairbanks by one vote has challenged the results.
"After careful consideration & consultation with my legal team, I have decided to appeal the recount results based on decisions concerning several ballots made by the Div. of Elections with which we did not agree." Kathryn Dodge, the Democrat for the Fairbanks seat wrote, as reported by the Alaska Democratic Party.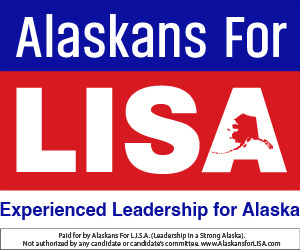 The case has not yet been listed online by the court system by the time this story is being published.
Last Friday, the Division of Elections gave Republican Bart LeBon the win with 2,263 votes. Dodge had 2,262 votes.
The election has been certified, and Dodge had until today to file the legal challenge. Her decision to do so didn't surprise some observers, who said Democrats have been itching for a legal battle if they lost this House seat, which previously was held by Scott Kawasaki, a Democrat. Kawasaki has moved to the Senate.
Unknown is what the court calendar will look like over the holidays, or which judge will be assigned to the case. Susan M. Carney, an Associate Justice, was appointed by Gov. Bill Walker.
In general, judges are very reluctant to start deciding elections, so the Democrats have a high hill to climb. In 2016, Republicans challenged fraudulent voting practices in District 40, which led to the victory of Dean Westlake over Rep. Ben Nageak during the August Primary Election. But even with demonstrable fraud, Superior Court Judge Philip Pallenberg let the results stand.