BLACK RIFLES MATTER
Must Read Alaska has learned that Marti Buscaglia, the embattled executive director of the Alaska Human Rights Commission, has resigned, effective April 26.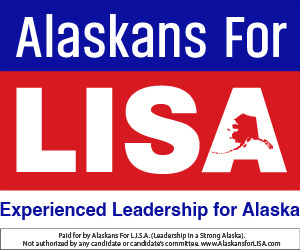 Buscaglia resigned in a memo sent to the chairman of the board of the commission, Brandon Nakasato, and the other commissioners. It is dated April 8.
Buscaglia became the subject of much debate after she put her State-issued business card on a truck parked in the parking lot of the Human Rights Commission, ordering the owner to remove his truck and its "offensive sticker" — which was a Second Amendment sticker, Black Rifles Matter.
She also posted a deriding comment about the man's truck on the State official Facebook page.
[Read: Human Rights director thought she was regulating 'hate speech']
[Read: Human Rights Commission vs. First, Second Amendment]
Some rights matter: Human rights commission votes, retains executive director