The National Republican Committee, made up of Republican leaders from every state, is expected on Friday to formally condemn Rep. Liz Cheney of Wyoming and Adam Kinzinger of Illinois for their role in the special House committee on the January 6 Attack on the Capitol. A condemnation would withdraw all support from them from the party and its subdivisions.
A resolution coming out of the GOP Resolutions committee on Thursday says that Cheney and Kinzinger care more about destroying former President Donald Trump than they do about winning back a Republican majority in the House. Friday is the last day of the GOP Winter meeting in Salt Lake City, Utah.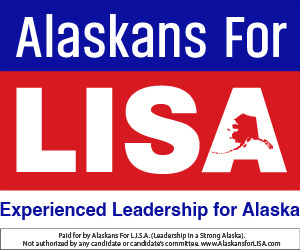 The resolution being advanced says that the two are participating in a "Democrat-led persecution of ordinary citizens engaged in legitimate political discourse, and they are both utilizing their past professed political affiliation to mask Democrat abuse of prosecutorial power for partisan purposes."
It goes on to say the GOP "hereby formally censures Representatives Liz Cheney of Wyoming and Adam Kinzinger of Illinois and shall immediately cease any and all support of them as members of the Republican Party for their behavior which has been destructive to the institution of the U.S. House of Representatives, the Republican Party and our republic, and is inconsistent with the position of the Conference."
As for Cheney, she came out swinging with a statement on Twitter:
"The leaders of the Republican Party have made themselves willing hostages to a man who admits he tried to overturn a presidential election and suggests he would pardon Jan. 6 defendants, some of whom have been charged with seditious conspiracy. I'm a constitutional conservative and I do not recognize those in my party who have abandoned the Constitution to embrace Donald Trump. History will be their judge. I will never stop fighting for our constitutional republic. No matter what," she wrote from her campaign Twitter handle.
Nearly one year ago, the Alaska Republican Party made a similar censure of Sen. Lisa Murkowski for her vote to convict Trump during his second impeachment trial. But it's unclear if the national GOP is going to remain silent on that or assist Murkowski in her bid for re-election. A resolution by the Alaska Republican Party to request the national party withdraw support from Murkowski failed because the resolution was seen as needing more work.
Murkowski formally announced in November that she is a candidate for 2022, and even though the party has requested that she leave the party, she filed as a Republican. Her main opponent is Republican Kelly Tshibaka, who has been endorsed by Trump.
Murkowski has the support of Senate Minority Leader Mitch McConnell, and the National Republican Senatorial Committee.
In the Alaska House of Representatives, the Democrats are trying to punish Rep. David Eastman for going to Washington, D.C. on Jan. 6 to hear the former president speak, and for his membership in the nonprofit group known as the Oath Keepers.