Cliff Groh, longtime political commentator, has filed a letter of intent with the Alaska Public Offices Commission to run for what is the new House District 23. It stretches from Government Hill, where he lives, wraps around JBER and encompasses part of Mountainview and a portion of Eagle River.
Groh is a big-government Democrat and proponent of taxing Alaskans' incomes. On Twitter, he recently said, "Alaska needs more revenues. Some should come from a broad-based tax aimed particularly at high earners, including non-residents. This would help keep us out of a downward spiral…"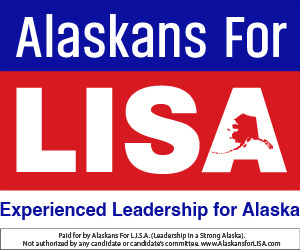 The area of town he lives in used to be in District 20, a liberal district that is now represented by Rep. Zack Fields. Groh ran for that district in 2018, but lost to Fields in the primary. His new district stretches north into conservative areas, rather than south into the heart of downtown Anchorage and the South Addition.
Groh worked as a legislative aide in the Alaska Legislature and worked for the Alaska Department of Revenue. He was a municipal attorney, a petroleum taxation attorney, a prosecutor, and a criminal defense attorney, according to his extensive bio. He writes frequent opinions that appear in the Anchorage Daily News on the topic of Alaska's fiscal crisis and he is on the board of the progressive group "Alaska Common Ground."
All House and Senate seats (except one) are up for election this year due to the redistricting process that redrew political boundaries in order to assign an even number of residents to each political district. The Redistricting Board shifted boundaries in Anchorage as a result, as Anchorage has been losing population, while the Mat-Su Valley has grown significantly.
The district now known as 23 is also the home of Rep. David Nelson (who represented District 15 under the old map.) Nelson is running for reelection.
House District 23 – Senate District L – Government Hill/JBER/Northeast Anchorage