A 26-foot screen. Parking spaces carefully marked off in 6-foot lengths.
The Anchorage Baptist Temple is ready for Easter services and will welcome hundreds of worshipers to its vast parking lot at the ABT campus on East Northern Lights Blvd in Anchorage. The State of Alaska has sanctioned such services that follow strict social distancing guidelines, and ABT, one of the largest churches in Anchorage, has the resources to pull it off, while smaller storefront and mission churches are struggling to find an appropriate way to have services that don't violate the law.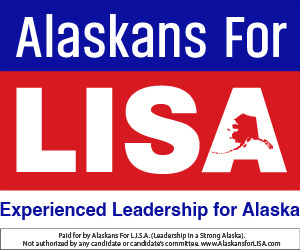 The ABT lot has room for about 175 cars for each of the three services on Sunday to accommodate what is expected to be a strong response from members of the church and those in the surrounding communities.
But you'll need to go online to reserve your parking spot, because space is limited.
ABT will ask people to remain in their cars, and the sound will be broadcast on the ABT's radio channel, 102.7, which they can pick up on their car radio or their mobile device.
Later on Sunday, the church will use the parking lot for a screening of the "Son of God" movie at 6pm. Information is available at www.abt.church/movies.