It was a close vote, but the Alaska Republican Party's State Central Committee has awarded a second endorsement for governor. In addition to endorsing Gov. Mike Dunleavy during its January meeting, the committee today endorsed Kenai Borough Mayor Charlie Pierce for governor. The vote was 35-31, and came after a lengthy discussion about strategy and tactics in the ranked choice voting environment.
Pierce is a Republican who is in his second term of running the Kenai Borough, a conservative stronghold in the state.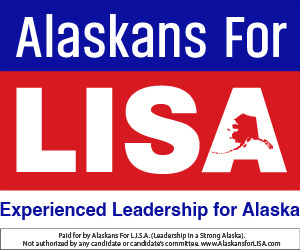 Another Republican candidate, Chris Kurka, did not ask for an endorsement from the party but Kurka is present at the Republican State Convention in Fairbanks. Kurka may ask for an endorsement but the next SCC meeting is in July.