This voter education series answers your questions about ranked choice voting. The subject expert is Bernadette Wilson, state director for Americans for Prosperity Alaska, who will answer questions about how to understand the new voting system that is in effect due to Ballot Measure 2. This series will continue until Aug. 16, the final date for the regular primary election and the special general election for the temporary placeholder for Alaska's congressional seat.
Reader Question: What are the ramifications of voting for only one candidate in the ranked choice scenario?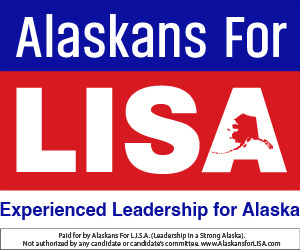 Bernadette Wilson's Answer: The ramifications of voting for only one candidate depends on the strength of that one candidate.
If you vote for one candidate, but that candidate turns out to be the top vote getter in the first round of counting, then there are no ramifications for only voting for one.
If you only vote for one candidate but that candidate is the candidate that gets the least amount of votes in the first round then the ramifications would be that your vote now gets thrown out in the first round and you have no voice in the second or third or potentially fourth round of counting.
That same pattern would continue so if you only voted for one candidate but let's say they get the second most amount of votes then again there would be no ramifications until it comes to the round in which your candidate is eliminated or wins.
This series will continue. Put your questions in the comments section below.
Watch Bernadette Wilson explain how ranked choice voting works at this link: