This voter education series will answer your questions about ranked choice voting. The subject expert is Bernadette Wilson, state director for Americans for Prosperity Alaska, who will answer questions about how to understand the new voting system that is in effect due to Ballot Measure 2. This series will continue until Aug. 16, the final date for the regular primary election and the special general election for the temporary placeholder for Alaska's congressional seat.
Reader Question: The special general election on Aug. 16 has three names for the congressional seat that we are supposed to rank. What if I only want to rank one candidate and not all three? Will my ballot be spoiled?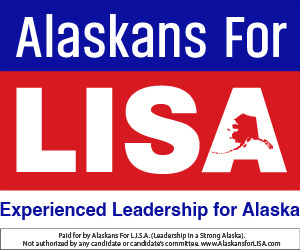 Bernadette Wilson's Answer: First of all, you can vote for one person, and if you choose to only vote for one candidate, your ballot is not automatically spoiled or discounted.
If you decide to rank only one person, your one vote will stay in the counting process as long as your candidate stays in the ballot counting process. For example, if you vote for one, and your chosen candidate gets the least amount of votes in the first round, they get eliminated and your ballot gets eliminated. But if your candidate gets the most amount of votes, then your ballot continues to stay in the running, and continues to count toward that candidate because they are still in the running.
When people go to vote, they will notice their ballot — on the ranked choice voting side only — will state they can vote for as many or as few candidates as they would like.
This series will continue. Put your questions in the comments section below.
Watch Bernadette Wilson explain how ranked choice voting works at this link: