Assemblywoman Meg Zaletel put a "laid on the table," which is a last-minute agenda item, into the Assembly meeting packet: It's an ordinance requesting that the mayor enact a mask mandate in all indoor areas of municipal buildings, and to enact some unspecified mitigation measures for the entire municipality when Anchorage is in a "substantial risk or high alert level for community transmission of Covid-19."
Zaletel represents midtown Anchorage and is the subject of a recall election that may reach voters in her district in October.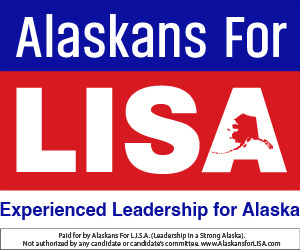 One of Bronson's first acts as mayor was to lift any mask mandates for the municipality.
Read: No masks required or mandatory vaccines for Muni
Tonight's Assembly meeting, which starts at 5 pm at the Loussac Library, may be contentious for that, in addition to the Assembly's expected rejection of Sami Graham as the city librarian. Graham was nominated for the post by Mayor Dave Bronson. Numerous Democrats have lined up against Graham, who is the former principal of Grace Christian School. The Democrats have flooded the inboxes of Assembly members with letters of opposition.
Read: Assembly prepares for the kill of Sami Graham as Librarian