On Saturday, the Wyoming Republican Party censured Republican Rep. Liz Cheney for voting to impeach former President Donald Trump. The 74-member state central committee only saw eight of the 74 members opposing the motion.
Cheney is the third-ranking Republican in the minority caucus behind Minority Leader Kevin McCarthy and Minority Whip Steve Scalise. She is also the highest-ranking Republican woman in Congress. Like Alaska, Wyoming has just one representative in the U.S. House, which makes a state party censure more impactful.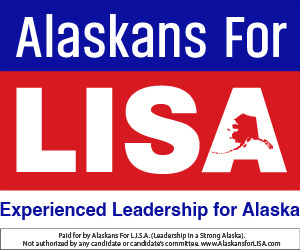 Anthony Bouchard, who is running against Cheney for the 2022 election, said in a statement, "Today's vote to censure illustrates that Liz Cheney is hopelessly out of touch with Wyoming, Trump's best state TWICE. Maybe Liz should run inside the DC Beltway in VA where she lives fulltime, because she's never here and has no clue how we think. And doesn't care."
Ten Republican members of the U.S. House voted to impeach Trump based on the charge of his inciting an" insurrection." They are:
Rep. Adam Kinzinger of Illinois
Rep. Liz Cheney of Wyoming
Rep. John Katko of New York
Rep. Fred Upton of Michigan
Rep. Jaime Herrera Beutler of Washington
Rep. Dan Newhouse of Washington
Rep. Peter Meijer of Michigan
Rep. Anthony Gonzalez of Ohio
Rep. Tom Rice of South Carolina
Rep. David Valadao of California
Six of these Republicans have been censured, although none has reached the state party-level censure of Wyoming's GOP against Cheney.
In Michigan, the Allegan County Republican Party chapter voted to censure Congressman Fred Upton, and Cass County has followed suit. Upton represents the Sixth Congressional District.
Michigan's Third Congressional District Republicans are planning vote of censure for freshman Rep. Peter Meijer; that vote appears to be underway.
Washington State's Republican Party passed a resolution publicly rebuking Republican Rep. Herrera Beutler. She represents the Third Congressional District, which is considered marginal for Republicans.
Also in Washington, Rep. Dan Newhouse has faced calls for his resignation by the three GOP leaders in his Central Washington district, who condemned him for his Jan. 13 vote to impeach.
In a letter, the GOP chairs in six of the eight counties in the 4th Congressional District condemned Newhouse for promoting his "own personal agenda, with complete disregard to the citizens who elected you."
"It is your sworn duty as an elected official to represent the people accordingly," they wrote. "When a representative fails to represent the people, the people must respond."
Newhouse has refused their demands to resign.
The South Carolina Republican Party voted last month to formally censure Rep. Tom Rice for his vote to impeach Trump.
 Illinois Rep. Adam Kinzinger has been issued a formal rebuke by Republicans in his district. He has been censured by the party.
The impeachment is now in front of the Senate, which must vote. The Constitution requires a two-thirds vote of the Senate to convict, and the penalty for an impeached official upon conviction is removal from office. Trump, however, is no longer in office, and the constitutionality of this action is in question. There is no appeal process.