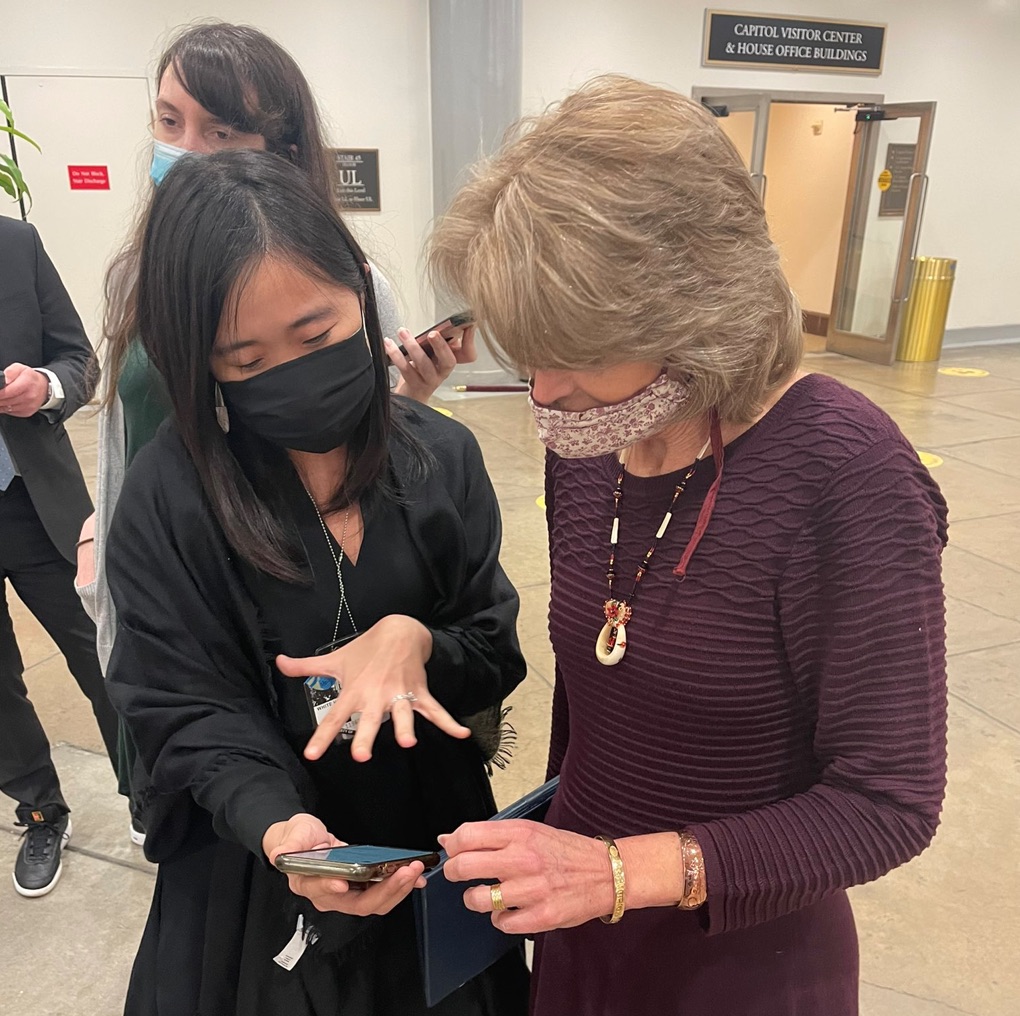 President Joe Biden today withdrew the nomination of Neera Tanden for budget director. His press office issued a statement on Tuesday evening.
Tanden was in an uphill battle against Republicans, especially after a Twitter message directed at key-vote Sen. Lisa Murkowski of Alaska surfaced last week.
In the Twitter message from 2017, Tanden directed her snark at Murkowski, saying she was "high on your own supply." Murkowski had been making the case that lower corporate taxes were important for the investment needed to grow the economy.
"You know, we know, and everyone knows that is garbage. Just stop," Tanden continued in her Twitter attack.
A reporter from the Washington Post showed the message to Murkowski last week, and after that, the Alaska senior senator's vote was in play.
Murkowski was said to be concerned with the White House move to kill off the oil industry in Alaska, and some believe she was dickering for a better deal for Alaska, such as allowing work to continue in the Arctic National Wildlife Refuge.
Whatever the case, it appears that Murkowski's vote was key, and in the end killed the Tanden nomination.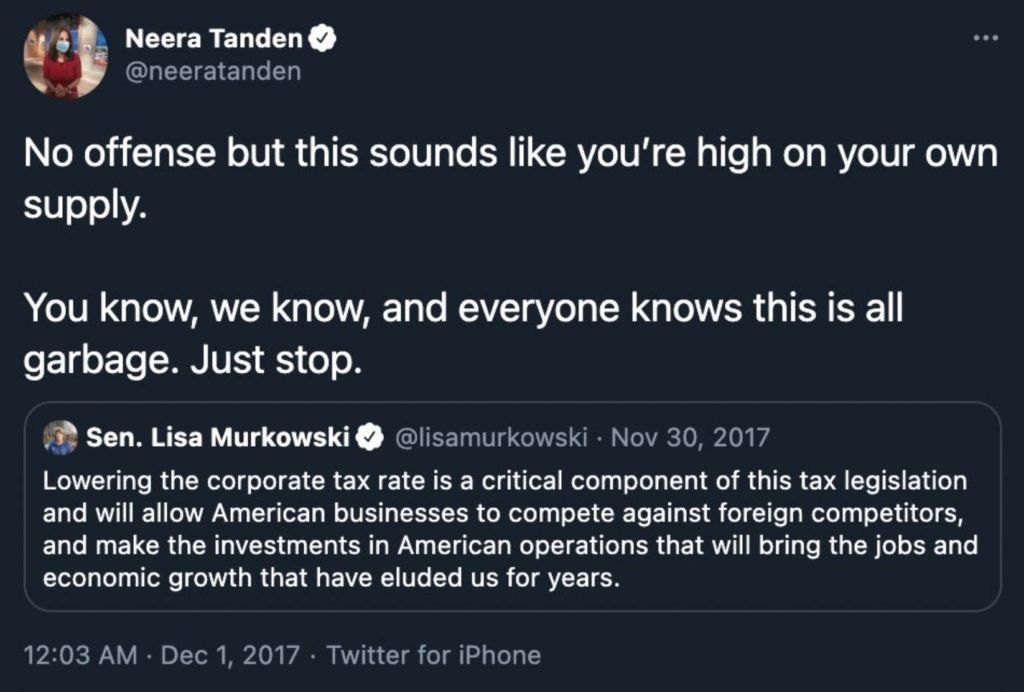 "Unfortunately, it now seems clear that there is no path forward to gain confirmation, and I do not want continued consideration of my nomination to be a distraction from your other priorities," Tanden said in a letter to Biden, announcing her withdrawal. Observers say she will play another role in his administration, one that does not require Senate approval.
As for Murkowski, she told The Hill newspaper that she did not tell the White House how she would vote on Tanden and the White House never asked her.
Tanden is president of the Center for American Progress, a liberal advocacy group. According to Wikipedia, she worked on several Democratic presidential campaigns, including Michael Dukakis in 1988, Bill Clinton in 1992, and Barack Obama in 2008. The was a senior staffer to Hillary Clinton during her 2000 election to a United States Senate seat in New York, and during Clinton's tenure as a Senator. While working for Obama, she helped draft Obamacare, the Affordable Care Act.