The crash of an amphibious plane in Prince William Sound left one passenger dead, and pilots around Alaska scratching their heads: Why were the wheels down on the plane, as shown in the photo provided by the U.S. Coast Guard? Should they not have been retracted?
The Cessna A185F crashed in Cascade Bay, between Whittier and Valdez in Prince William Sound. The pilot, Scott Johannes of Wasilla, was attempting to land on the bay but was unsuccessful, according to the U.S. Coast Guard. 75-year-old Dr. William Resinger of Palmer died after being trapped in the plane, which had flipped. The pilot and the other passenger escaped; all three were retrieved by good Samaritan boaters in the area.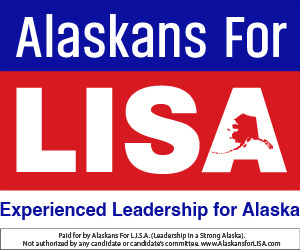 The report came into the Coast Guard at 2 pm on Tuesday, stating that a Cessna A185F Skywagon had crashed. Two Coast Guard boats responded and transported the occupants to medical facilities.
Amphibious planes have wheels that retract and the planes can land on an airstrip or in the water. The Cessna 185 Skywagon seats six and can be fitted with floats, amphibious floats or skis.
It's been a rough May in Alaska's tight-knit aviation community. Six people died in a mid-air collision in Ketchikan on May 13, and two people died when a floatplane cartwheeled in the water near Metlakatla on Monday. The Cascade Bay crash on Tuesday brings the death toll to 9 in the span of eight days.