An indelible image of the Seattle riots of 2020 is tattooed on my brain:
As the camera panned the chaotic street protest and as the cameraman tried to capture the scene, a young man, with all his white privilege in full display, jumped into the picture and waved at the viewers, saying "Hi, Grandma!" Another day at the CHAZ/CHOP riots in Seattle.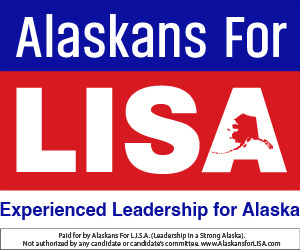 Grandma has some explaining to do. The wreckage this wilding generation has created isn't the America of exceptionalism that patriots spoke of lovingly, hopefully, and reverently — even last year. It is not the America that Grandma was thinking she would leave for her grandchildren. And the last thing she expected was to see her grandson on a wilding.
In our cities, human waste is now smeared on our streets, graffiti defaces our buildings, historic monuments are toppled, in scenes from Mogadishu. Protesters, as though possessed, scream into the faces of our public safety officers, spitting invectives at them, as rioters break windows, loot stores, and burn buildings. Mayors call it the Summer of Love, the act of democracy. The media has told us that these are peaceful protests as though we cannot interpret what we are seeing.
One year ago, the Left was indignant at the KOMO-TV hourlong documentary called Seattle Is Dying. It's not dying, they argued. That's just Tucker Carlson talking, they said. Seattle is vibrant, and everyone wants to move there.
Today, the Seattle Is Dying documentary seems prophetic for America. The descent into lawlessness and addiction, and the lack of urban leadership had set the stage for revolution, even during the greatest phase of prosperity the country had ever experienced. Cities from Seattle to New York are now peppered with burned-out carcasses of neighborhoods on a scale not seen since Sherman's "March to the Sea."
General Sherman torched everything in his path on his way from Atlanta to Savannah. His incendiary purpose was to dishearten and frighten southerners from continuing the Confederate cause. It was, in fact, a form of terrorism, and it worked.
The Antifa/Black Lives Matter riots of 2020 are having a similar effect on American families, driving them into their cocoons. White families are especially worried that they will be attacked by the mob or their neighborhoods targeted for destruction. They are terrified they will lose their jobs because they once said that all lives matter. The terrorism has had its intended effect of making people afraid.
Most of the rioters have now dispersed. Some will protest on this Independence Day against a country that will never be enough for them. It is expected.
Others will go home to mom and dad. They'll head to grandma's house and take a shower, sit under the picnic umbrella and eat kale chips and vegan hot dogs, and drink the kombucha they packed for the day.
What will families talk about with these rioters who have come home for a snack at the table of normal life?
This festive day for picnics, parades, and fireworks is, for many Americans, a momentary retreat from their shellshocked lives in a country whose values have been ripped from its heart. And for thousands of families, it's their own children who have wrought the destruction. Awkward.
The discussions that could have taken place a year ago cannot be broached, as loved ones are divided on the very worthiness of the American experiment. A younger generation — at least some of it — sees the fatal flaws and believes it must be torn down and refashioned from the ground up, while the older generation still holds on to the promise of opportunity and hope.
Arguably, we are more fractured as a nation now than at any time since the Civil War. More so than during the Vietnam War. The division within families is deeply cleaved between those who believe the best about us, and those who see the worst. Families have simply stopped talking to each other.
The American middle and working class has tolerated the invectives thrown at us, because we are a tolerant people. We know we are not racist or fascist. We love our country and we are unapologetic about our faith. Some of us don't think Trump is the perfect president, but is the right president for the times.
But we are weary now, exhausted by the endless complaints, tantrums, and demands of the Left. We brace ourselves for the next unfair accusation or public humiliation.
Americans feel they have given and given to help level the playing field for 100 years or more, and now they just want to be left alone. Engaging with black Americans comes with a lot more risk these days, as they have the power to destroy careers and lives by uttering one word: "Racist."
And so, here we are: Working class Americans have retreated from the field of ideas and left it to the angry Bernie Leftists, the media, and the celebrity class to determine the future of our nation.
These working and would-be-working Americans know that there's a playbook being used, and that the ugliness will not end until Joe Biden becomes president.
And if for some reason President Trump prevails in 2020, an outcome that is tenuous at this writing, average Americans have already gotten the picture: The riots, the name calling, and the collective insanity will continue for another four years.
Americans who believe that we are better than what the Left has envisioned for us really have only one choice, and that is to plant our feet and fight for America as if our lives depend on it.