Most Alaska families are suffering through a cold and isolated winter in Alaska, where they are homeschooling their children as best they can, while working two jobs and waiting for schools to reopen.
Parents report to authorities in Anchorage of the horrible depression and anxiety their children are suffering from during the Covid era, where many students are just now returning to school, but cannot see their friends through the face masks they all must wear for the entire day.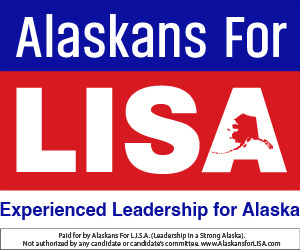 Some of these experiences are documented in a public meeting that was censored by YouTube, but is now available on the MustReadAlaska Rumble page.
But that's not Dr. Anne Zink's family. The Zink family has a Sprinter van that they outfitted and took off in November on a road trip, heading for Southern California, where the kids are learning to surf and rock climb, while completing their school work. Dad is evidently the chaperone for the adventure, while Mom Zink returned home to Alaska.
Zink is Alaska's chief medical officer for the Department of Health and Social Services and is the key adviser to the governor on matters of Covid mitigation and control.
The adventure in "Van Life" high school are chronicled at the Four Alaskans blog, where apparently the family got the van across the Canadian border by telling guards that they were going through Canada to complete their education. (Pro tip: This may not work for average Alaskans; check before you head for the border with your van.)
The blog is the picture of privilege. While, Dr. Zink is remaining at home to keep the lid on Covid in Alaska, the family is on the adventure of a lifetime, with the teens taking over the writing and posting on the family travel blog.
They have posted about surfing, climbing and exploring the Southwest.
Zink, meanwhile, was featured in a recent Washington Post story about vaccine distribution in the wild north:
Read The Washington Post story here.
Living the gypsy life might be an option for other Alaskans to adopt as they try to cope with the uncertainties of school closures and limited activities for their children. But most Alaskans have jobs that require them to stay in Alaska. This lifestyle is a rare privilege.
For most who adopt van life, it means giving up a lot of their worldly possessions. For others, it's just a temporary adventure. Read more about van life at the blog gonomad.com