A recent hire on the Bernie Sanders campaign has lost his job after reports were published detailing his history of racists, misogyenistic, and homophobic social media posts.
Darius Khalil Gordon, who also has a history in Alaska as a trainer of leftists during the weeks leading up to the confirmation hearings for Supreme Court Justice Brett Kavanaugh, had been hired as the deputy director of constituency organizing for the Sanders campaign.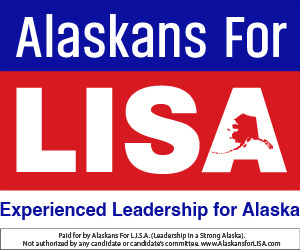 The Republican Jewish Coalition on Friday called on Sen. Sanders to fire Gordon from his presidential campaign after Twitter posts were published from Gordon's account showing he referred to "Jew money."
Republican Jewish Coalition Executive Director Matt Brooks said:
"Darius Khalil Gordon's tweets traffic in a base, anti-Semitic slur. It is outrageous that Bernie Sanders would hire him, given Gordon's history of posting blatantly anti-Semitic comments on social media. The Sanders campaign should fire him immediately."
Sanders' campaign was already in trouble with the Jewish community because he proposes withholding military aid to Israel, and he appointed Linda Sarsour as a campaign surrogate.
The Washington Free Beacon first documented and reported the tweets. Must Read Alaska has followed the activities of Gordon since he came to Alaska in 2018 to train protesters on how to get arrested and how to harass lawmakers when they went to Washington, D.C. to protest Kavanaugh.
Some of Gordon's supporters and friends defended him on social media, saying that his posts from years earlier should be disregarded, as people can change.