CAUTION: THIS STORY NOT APPROPRIATE FOR CHILDREN
A newly hired official for Sen. Bernie Sanders's presidential campaign has a history of racial slurs and demeaning remarks directed at gays, people of Jewish heritage, and women, and whites in general.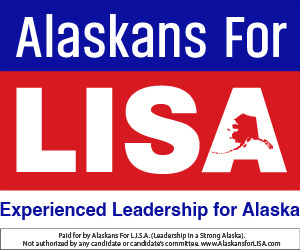 The new Sanders hire is also obsessed with his, er, manhood, according to his Twitter record.
Darius Khalil Gordon has another history of interest to Alaskans. Last year, he travelled to Anchorage to train leftists under the umbrella activist groups, Alaska Grassroots Alliance and Poor People's Campaign. His efforts were documented by Must Read Alaska.
But besides his community organizing, he's active on social media. A number of Gordon's Twitter messages feature misogynistic, homophobic and antisemitic slurs.
In the summer of 2018, Gordon travelled to Anchorage as a trainer, to coach Alaskans before they went to to Washington, D.C. to protest the confirmation of Supreme Court Justice Brett Kavanaugh. He taught them how to intentionally get arrested. Several Alaskans were taken away in handcuffs in front of Sen. Dan Sullivan's office in the fall of 2018, and Gordon documented the entire escapade and posted it on Twitter. It was a deliverable he had accomplished for his organization.
Gordon's work in Alaska was as a national field organizer at the Center for Popular Democracy.
His specialty is political harassment, a method called "bird-dogging," where activists pester, stalk, and harangue people in the public eye until they snap — and then the video camera records that portion of the encounter, which is posted across social media.
Gordon announced on Twitter that he has been hired by the the Sanders campaign team as deputy director of constituency organizing.
[Read: ACORN, reinvented, comes north to Anchorage]
[Read: Alaska protesters intended to get arrested]
[Read: Washington Free Beacon has more examples of his tweets]