THIS TIME, FIRST LADY MELANIA IS COMING WITH HIM
President Donald Trump and Air Force One will stop over for refueling at Joint Base Elmendorf-Richardson on Friday, Must Read Alaska has learned.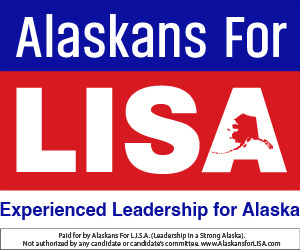 Trump is heading for Japan where, among other things, he will be giving a "Trump Award" for the top sumo wrester at the Summer Grand Sumo Tournament on May 26. He and First Lady Melania Trump will be joining Japanese Prime Minister Shinzo Abe and his wife for the final three bouts of the tournament, after which he will present the trophy.
On Thursday, the Trumps visited Arlington National Cemetery in advance of Memorial Day. The Trumps will observe Memorial Day at an event in Japan.
Air space in Anchorage will be closed from 2:45 pm Alaska Time until 5:15 pm on Friday.
[Read: Is Trump incoming? Flight restrictions announced for Air Force One]
The last time Trump came to Alaska it was on a refueling stop on his way to Vietnam for talks with North Korean leader Kim Jong-un. Trump met with Gov. Michael Dunleavy on that trip, but during Trump's time in Alaska this time, Dunleavy will be in Juneau.
Melania Trump visited JBER in November, 2017 to visit with military families.
Check back for more details; we'll update as we learn more.