By CRAIG MEDRED
CRAIGMEDRED.NEWS
The Russians are not to blame for this country's fake new problem.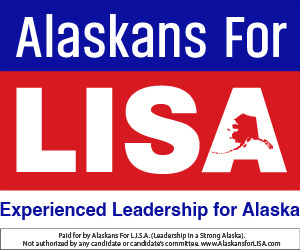 It's the damn old folks.
"On average, users over 65 shared nearly seven times as many articles from fake news domains as the youngest age group," researchers from Princeton and New York University reported in a January study published at Science Advances.
One of those who got caught out this week was 68-year-old Howard Weaver – a two-time Pulitzer Prize winner, the former Vice President for News for The McClatchy Company, and the former editor of the Anchorage Daily News.
Weaver on Tuesday posted a wholly fake "Fox News Alert" in which President Donald Trump appeared to suggest he would be in office for the next 10 to 20 years and Democrats needed to accept "the fact that I am in charge, this is my country, and I will do as I please."
One of the first people to comment on the post was an Anchorage reporter young enough to be Weaver's son who noted the "news alert" was a fake. Weaver's post had at that time been shared once. Despite the first warning that the post was fake, people went on sharing the post for hours.
Many expressed their disgust with what Trump had said (though he didn't say it) even after a number of people added to the first warning that the post was fake. Most of the people ignoring those warnings likely posted without reading the other comments, as is too often the case on Facebook.
They reacted to the original post believing what they wanted to believe. Welcome to the world of social media.
It's easy for many to get caught up in the idea Trump would say anything, as Weaver got caught up in that idea.
By Wednesday the former editor realized he'd made a mistake, admitted to it, and offered a very public mea culpa on his Facebook page.