By SCOTT LEVESQUE
President Donald Trump jumped on Twitter this afternoon to pen a glowing endorsement of Rep. Don Young as the Congressman seeks re-election this November to the U.S. House.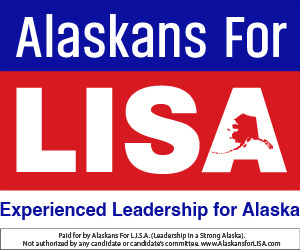 In his tweet today, the President touted Rep. Young an "incredible Congressman who loves his State and works tirelessly for it. Strong on Public Lands, Energy, and our Second Amendment." 
In May, Donald Trump Jr., the President's eldest son, endorsed Rep. Young, calling him a "protector of the Second Amendment and a strong supporter of our President."
As the longest-serving member in both the House and Senate, Congressman Young has been a stabilizing fixture for Alaska. Today's endorsement from the president comes at a crucial time as the Congressman seeks a 25th term.
His opponent, Alyse Galvin, is endorsed by Planned Parenthood, BOLD Democrats, Democratic Congressional Committee, Progressive Turnout Project, and the George Soros-funded J Street Political Action Committee.