The head of a group known as Reclaim Midtown filed a lawsuit in Superior Court against Municipal Clerk Barbara Jones for refusal to comply with the Alaska Public Records laws by failing to produce the communications between the Anchorage Assembly and the progressive operative "blogger" known anonymously as the Blue Alaskan. That blogger shut down operations this spring and is now the Alaska Democratic Party's communication director.
"Ms. Jones failure to follow the state law that guarantees transparency in government is yet another example of the Anchorage political machine's willingness to disregard important safeguards in our democracy, similar to the Assembly violating the municipal code by indefinitely sealing a similar public records request and the executive session transcripts regarding Anchorage Press "reporter" Tom Sconce," said Russell Biggs. "Tom Sconce" is an apparent fictitious person with an email address created to help Assembly members in the majority communicate without being discovered to be breaking the Open Meetings Act.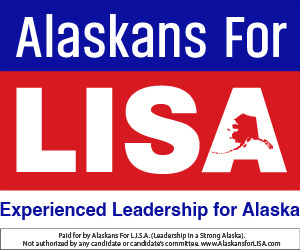 "In both cases, this group of legislators have blocked valid citizens' requests of what should be publicly available information. Our government and government's bureaucracy have a duty to obey the law, regardless of how embarrassing or inconvenient that may be. This is particularly relevant when those legislators are withholding evidence of those communications and the information that was shared to news sources for partisan political purposes," Biggs said.
The case has been assigned to Superior Court Judge Herman Walker Jr.
The lawsuit follows: