Rep. Geran Tarr said she won't be the vote needed for the committee structure unless the House Majority meets demands she outlines in a letter to Speaker Louise Stutes.
She wants her staff to be retained during the restructuring. She wants the emergency declaration extended. And she wants some of her legislation passed.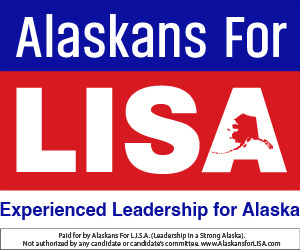 She says she has decided against joining the House majority coalition and cites threats from others in the coalition to leave and joint the Republican caucus. The situation, she says, is contrary to her commitment to honorable public service.
Here is her letter:
During the last legislative session, Tarr was co-chair of the House Natural Resources Committee. This year, she has only received a committee assignment on State Affairs, while the Republican members who joined the coalition have received more powerful positions, such as Reps. Kelly Merrick and Sara Rasmussen getting seats on Finance, while Tarr, a Democrat, has more seniority.
This is a rapidly evolving story. Check back for updates.