MOST HAVE BEEN CLEARED FOR OCCUPANCY
The Seward Highway water pipe along Turnagain Arm at Mile 109 is a popular place for Anchorage locals to gather untreated water.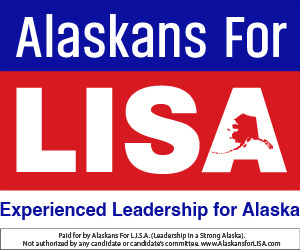 But due to the Friday, Nov. 30 earthquake, rock fall is particularly active between Mileposts 104 and 114, and the State has temporarily closed access to the water pipe.
If gathering pure, untreated water is on hold due to falling rocks, at least State offices are beginning to reopen.
The Dunleavy Administration announced that all State offices suitable for occupancy in Anchorage, Eagle River, Wasilla, and Palmer will be open for business on Wednesday, Dec. 5.
Employees are asked to verify if their regular work site has been inspected and cleared. But most of them are.
According to the state's building damage assessment page, the only State offices not suitable for occupancy at this time are the 2221 E. Northern Lights Blvd. building housing the Department of Administration procurement offices; the Fire Training Center; and the Palmer campus of University of Alaska Fish and Game lab.
The Department of Fish and Game Headquarters on Raspberry Road is mostly suitable for occupancy.
The occupancy status of various offices can be found at http://doa.alaska.gov/dgs/facilities/
Road conditions and updates can be found at:  http://www.dot.alaska.gov/earthquake2018/
The Department of Administration says that workers re-entering facilities "should be fully prepared for damage to state equipment and property." In other words, you might be able to go to work, but getting work done could take a bit longer.
One area of State services that has received a lot of praise from the public is the work performed to get roadways back in order, as evidenced by this popular meme going around social media circles that shows the quick repair to the northbound onramp from Minnesota Blvd. to International Airport Blvd: