The people running the city of Anchorage have taken another step in a controversial direction. The man invited to lead the Pledge of Allegiance on Tuesday left out the portion "under God."
Many in the audience noticed the omission by Ivan Hodes, who was invited by Chairman Felix Rivera to lead the pledge. Hodes, who works at the Military Enlistment Processing Station (MEPS), attended West Point, and moved to Alaska to serve at Fort Richardson. He says he left the military in 2007.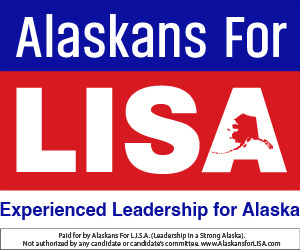 When Rivera took over as Assembly Chair, he began the tradition of the "land acknowledgement" as an opening statement before the meeting. It's unclear why Rivera asked Hodes, a known leftist and frequent social media critic, to lead the Pledge of Allegiance during a time when public scrutiny is centered on the actions of the Assembly.