Prior to May of 2020, the concept of a "land acknowledgement" was unheard of in Anchorage Assembly meetings.
But suddenly, it has become a fixed agenda item of the Assembly, like the Pledge of Allegiance.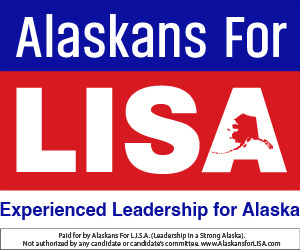 At first, it was merely added to the agenda for the May 19 meeting, but by July it was printed in full on the agenda, under the leadership of Felix Rivera, Assembly chair.
Now, it is read aloud at the beginning of every meeting as a confession of occupation:
"A land acknowledgement is a formal statement recognizing the Indigenous people of a place. It is a public gesture of appreciation for the past and present Indigenous stewardship of the lands that we now occupy. It is an actionable statement that marks our collective movement towards decolonization and equity.
"The Anchorage Assembly would like to acknowledge that we gather today on the traditional lands of the Dena'ina Athabascans. For thousands of years the Dena'ina have been and continue to be the stewards of this land. It is with gratefulness and respect that we recognize the contributions, innovations, and contemporary perspectives of the upper Cook Inlet Dena'ina."
The land acknowledgement is a statement of occupation that started picking up traction in Anchorage in 2019, in a workshop funded by the Anchorage Museum's SEED lab. The SEED Lab is funded by the Bloomberg Philanthropies Public Art Challenge, and came with a $1 million grant from Michael Bloomberg to the Anchorage Museum through the Municipality of Anchorage. Bloomberg flew to Anchorage and announced the grant with Mayor Ethan Berkowitz.
Later, Berkowitz endorsed Bloomberg for president. Bloomberg self funded his campaign but dropped out in March of 2020 and endorsed Joe Biden.
The museum's SEED lab focuses on innovation and the exchange of ideas, and it appears the "land acknowledgment" as part of the formal start of every Assembly meeting is one of the lab's deliverables.
The evolution of the addition of the land acknowledgement can be seen at the tops of the agendas posted at the Assembly's web pages and documents.
The Assembly meets for its regularly scheduled meeting on Tuesday, August 11, at 5:30 pm at the Loussac Library. No members of the public are allowed inside the Assembly chambers, per order of the mayor, who wields emergency powers in Anchorage that has allowed him to shutter the public from meetings.
The Assembly has never had a prayer or invocation at the start of its meeting, as some assemblies do, such as the Legislature.
As Assembly members arrive to their meeting today, they'll be greeted by protesters who believe the open meetings statutes are being violated.